The perfect skin? It's possible thanks to these tips, tricks and cosmetics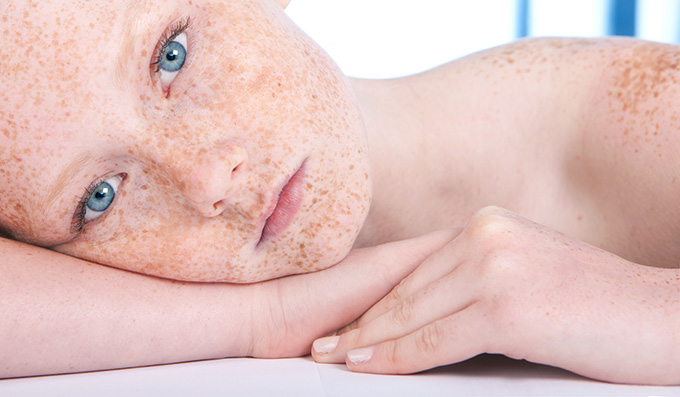 Dark under-eye circles, blemishes, scars, or maybe pigmentation spots? If you also struggle with such imperfections, then you must know the way to cover them up. Apply camouflaging makeup and check what to do to have an ideal skin.
Dark under-eye circles
You can use different coloured concealers to mask dark circles under your eyes, and to moisten this area – go for moisturizing and soothing creams. Remember that the applied cream must have enough time to be absorbed, just like the concealer. If the skin under the eye is really dark, use one of the coloured correctors. Then, apply the concealer in a light shade. The cosmetic will brighten your eyes and visually enlarge them.
Post-acne scars
These imperfections are probably the most difficult to mask because of the texture and the colour that differs from the skin. Start your camouflage makeup with cleansing and moisturizing your complexion. Then, use a smoothing primer or concealer in the right shade. Apply cosmetics is small amounts so as not to thicken the skin and not change its colour to pale or unnatural. Apply the products with a sponge or a brush to obtain a flawless look. If the scars are more visible, use high coverage cosmetics.
Rosacea
If your face is covered with rosacea, it is not only about accurately hiding skin changes, but also alleviating the symptoms of the disease. Therefore, choose products with a mild and hypoallergenic composition and concealers or primers with a green and yellow shade. All products should be applied with care and using soft accessories. However, you should not apply blush red or pink shade to your cheeks – this will create colourful patches on the face.
Pigmentation spots
They arise as a result of the reckless use of the sun. Before we proceed with camouflaging them, it is worth taking care of appropriate UV protection. To mask the pigmentation spots, a peach-coloured concealer will be best. A corrector in a shade of foundation will also work well. This one should be applied to the spots and thoroughly set with loose powder.