Sunbathing Kit: Basic Products to Use on the Beach
Probably nobody has any doubts what sunscreens are for – their task is to protect the skin against the harmful effect of UV and/or soothe nasty sunburns. What beauty products should you take with you on the beach? Here are the essentials.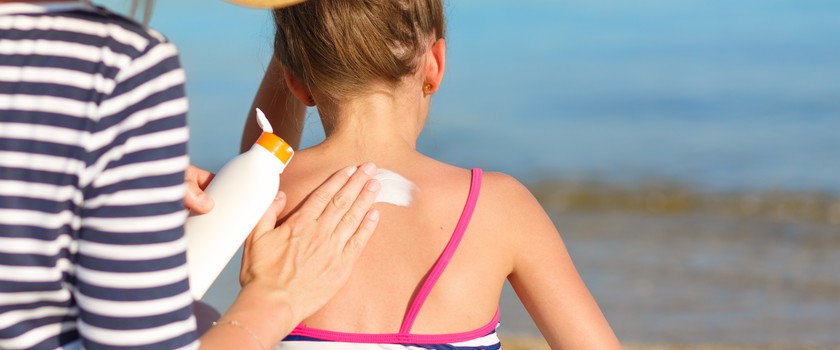 Why do we sunbathe?
Getting a tan – no matter if lying under the sun or on a solar bed – not only makes us look better and more appealing but also puts us in a good mood. Under the influence of the sunlight, the human organism is able to produce vitamin D, serotonin and endorphins, which are substances proven to make us feel happy. Moreover, spending time outside, meaning being exposed to the sunlight, alleviates acne, psoriasis and other skin ailments.
Despite having many health benefits, sadly UV rays may also harm us. What should you do to take the best from what the sun offers without risking your health? Luckily, it's pretty simple: all you have to do is equip yourself with the right sunscreens. What are they?
1. Foundation with SPF
Foundation enriched with SPF should be used every day, no matter the season. It can't be denied, the Sun shines 365 days a year, emitting harmful UV rays. It's true that the strength of these rays differs from season to season but it doesn't mean that we can skip sun protection. For that reason a foundation enriched with SPF destined for winter won't be efficacious during summer. Lastly, applying foundation with SPF instead of sunscreen before sunbathing is a really bad idea.
2. Regular body sunscreen
First and foremost, these beauty products must match your current skin needs and its type. One of the most important criteria that should be taken into consideration while choosing a sunscreen is your skin phototype and the type of protection you prefer: chemical or mineral. How are they different? Chemical filters absorb UV whereas its mineral alternative creates a protective coating on the skin that reflects and scatters the rays. SPF has to be spread all over the body, including lips and lesions. It's worth realizing that lesions need to be protected with a special preparation.
3. After-sun products to soothe skin
Often, mainly due to our inattention, sun burns our skin. The consequences of sun overexposure takes the form of stinging, prickling, reddens and pain. To alleviate these adverse effects of sunbathing, you should use a special after-sun product that brings relief to troubled skin and speeds up self-healing processes. This type of cosmetic is usually formulated with allantoin and panthenol, both having a soothing effect on the skin.