See 5 mistakes that keep your make-up from lasting all day!
Applying perfect, long-wear make-up is a tricky task; all the more so when the skin is problematic. Still, the state of the skin isn't the only thing that matters. Take a look at 5 popular mistakes that always cause make-up smudging. See if you are also guilty of them!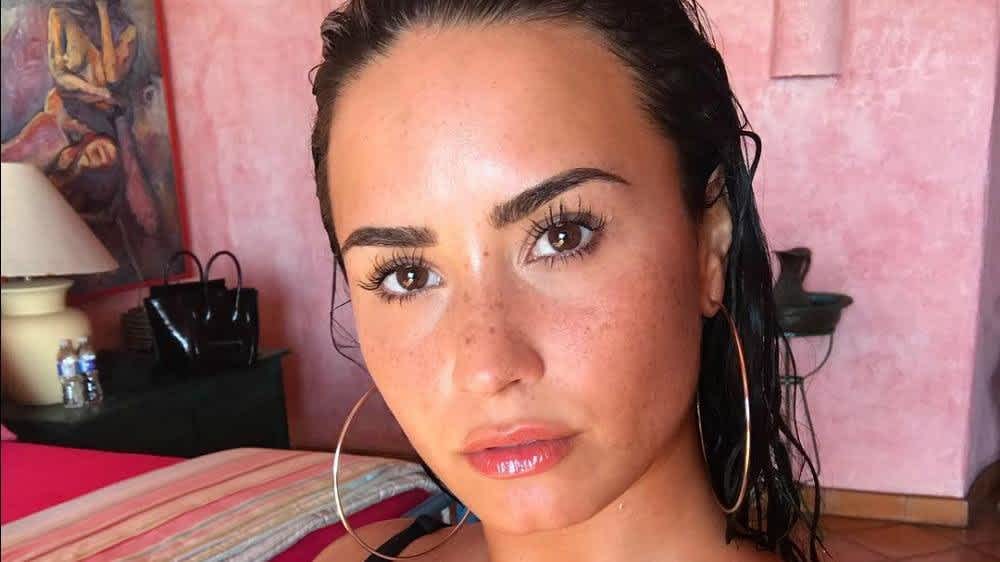 It's wrongly believed that make-up products we use have the biggest impact on the durability of make-up. It's also said that pricier cosmetics mean better effects and we no longer worry about make-up running down the face. The truth is that the quality of products isn't the only thing that determines how long the make-up lasts – the things that matter as well include the condition of the skin, priming the skin for make-up, the technique of applying products, the amount of cosmetics we use and even the way of securing the make-up from smudging.
We can list different types of skin-care and make-up application mistakes that make us look worse. We either make them unconsciously or downplay their effect on the final look.
Mistakes that keep make-up from lasting long
1. You don't use scrubs on a regular basis.
Hands down, make-up lasts the longest on healthy skins. When the skin is dry, rough and peeling, it's very hard to get the dream make-up. That is why it's so important to hydrate, nourish and rejuvenate the skin as well as use scrubs. An exfoliant is actually the best make-up primer – it exfoliates dead skin cells, smoothens and softens the skin as well as stimulates microcirculation.
2. You don't use any make-up primer.
Applying a concealer and foundation after using merely micellar water isn't a good idea. You need to correctly prep the skin to avoid clogged skin pores and keep the flawless look long-wear. How to do this? Of course, you can reach out for ready-made primers but it should be noted that there are perfect alternatives we can try: moisturizers, natural vegetable oils or face serums e.g. rich in vitamin C that ensures sun protection. You just need to massage a small dose of a chosen product into the skin, wait for a moment and move on to applying make-up.
3. You apply too much product and too many layers.
Even the way of applying products matters a lot. You should follow this simple rule: less means more. It's better to sparingly use a foundation that gives good coverage than apply ten layers of a product that fails to give any coverage. The minimalist approach to applying cosmetics equals natural-looking, unexaggerated make-up. Applying foundation in tiny dots (two dots on the forehead, a few on the cheeks, one or two on the chin) and patting it onto the skin is a good technique. This way you achieve better coverage with just one layer of the product.
4. You don't use the right make-up accessories.
Another mistake that causes make-up to disappear fast is the wrong choice of make-up tools. When we are in a hurry, we often apply foundation or eyeshadow with the fingers – unaware that this way of applying make-up doesn't make it last long. The right brushes and accessories such as Beauty Blender let you create smudge-proof make-up easily. You should get at least these essentials: flat top for applying foundation, a small fluffy brush for the eyeshadow, a tiny thin brush for the eye make-up, brushes for the blush and highlighter, an angled brush for filling the brows.
5. You never set your make-up.
The last crime against the long-wear make-up – you expect the long-lasting, flawless look not using any setting products. This is probably the most common mistake which hugely affects the time that products stay untouched. We apply foundation, eye and contouring products and we think that's it. Let's remember to use a spray-on fixer or an ordinary translucent powder e.g. bamboo or rice powder.