Jojoba Oil – A Few Words on how Wax Became Oil
Jojoba Oil is a cosmetic phenomenon. It's the one and only product that's so rich in valuable esters of palmitic acid, phytosterols, vitamin F (essential fatty acids) and squalane which is unique and ideal for the skin. Even the name is untypical – Jojoba is known as an oil yet it's categorized as a … wax. Why is it so? What are the benefits of this double-nature wax? Does jojoba oil work as an effective cosmetic?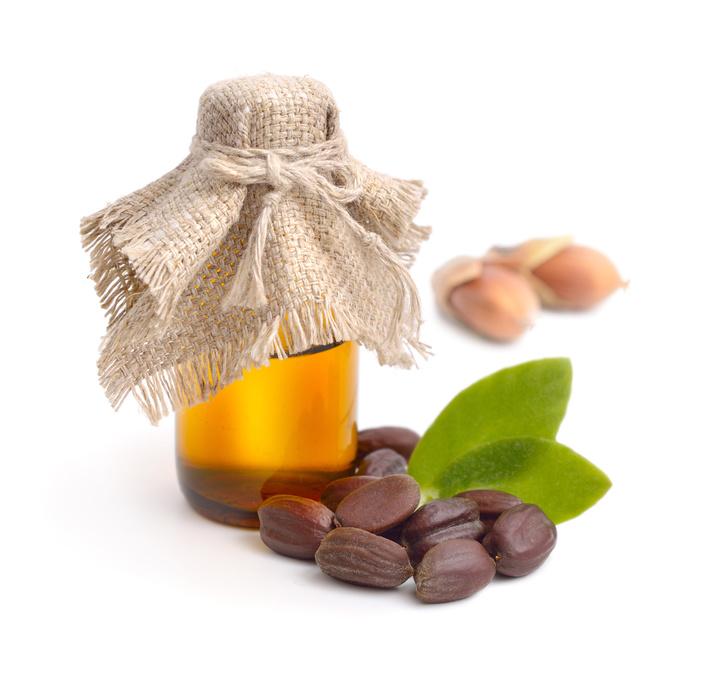 Jojoba oil – wax or oil?
It can't be denied that Jojoba Oil is fluid. However, it belongs to the group of waxes because of chemical properties. Jojoba Oil is scent-less, resistant to high temps and – properly stored – it never expires. Contrary to other oils, Jojoba doesn't include many triglycerides. It's made up of alcohols, saturated and unsaturated fatty acids.
Jojoba Oil – Composition
It's a brilliant skin and hair care product because Squalane is its main ingredient – a substance that's similar to the human sebum. That's why Jojoba is able to match the skin and its character – controls the sebum secretion, blocks scalp oiliness, cares for the acne-prone, combination and oily skin, perfectly moisturises and protects dry skin. Jojoba Oil abounds in vitamin A which supports the natural skin functioning and vitamin E which regenerates and slows down ageing.
Jojoba Oil – Beauty Benefits
an excellent skin and hair hydration and protection,
sebum secretion control,
the blocked appearance of wrinkles,
treating acne,
all skin and hair types' repair,
skin and hair elasticity, bounce and smoothness,
fighting dandruff and seborrhoea.
Jojoba Oil – How to pronounce the name?
Jojoba should be pronounced as həˈhoʊbə.
To sum up, one more benefit of the fluid wax: Jojoba Oil has slimming power! By adding Jojoba Oil to your diet, you don't add any calories. What's more, the oil satisfies your appetite and resists high temperatures. Jojoba Oil isn't just a brilliant dermatologist; it's an excellent cook.