How to do eye make-up properly. Tips and hints
Eye make-up is the most important element of the entire appearance. Well-done eyes make both the whole face and look gain expressiveness; it also makes us look well-rested. Moreover, well-applied make-up and beautiful lashes take years off us and add charm; sometimes even self-confidence is boosted. Here is how to do neat and appealing eye make-up to captivate with the looks.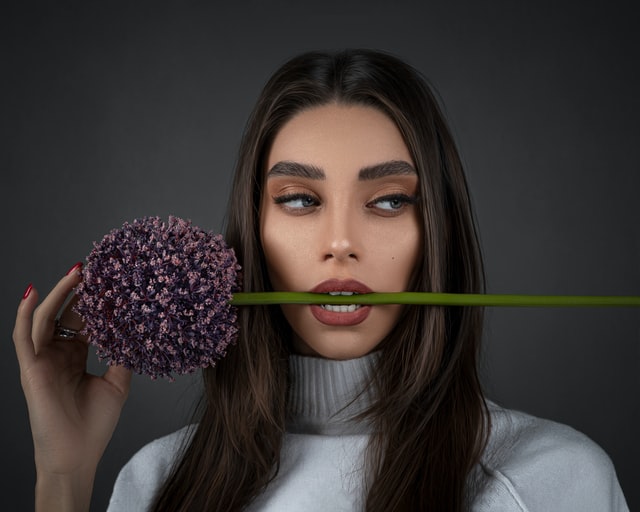 How to do eye make-up. A short How-To on daily make-up
1. Make-up removal is a must.
A good maceral lotion doesn't only moisturise and nourish skin but also improves its elasticity and takes care of lashes. It's better to reach for such products that contain either natural oils or vegetable extracts.
2. Under eye concealer.
It's a life-safer after a sleepless night, it masks dark circles and hides signs of fatigue. A concealer should be one tone brighter than the foundation. It has to be used in truly small quantities and delicately patted into skin under eyes so as to blend it perfectly with the foundation.
3. Eyebrows.
Just few know that eye make-up also depends on the well-defined eyebrows. These are two lines on our face that create a kind of a frame and help intensify the final effect. If done poorly, eyebrows can spoil the entire look of ours. Therefore, it's worth shaping them appropriately and condition them with special care products.
4. Eye shadows.
Neatly done eyes don't equal vivid colours. For everyday make-up go for a light nude shade (either matte or pearl) which will highlight look and make an eye appear to be bigger than it really is.
5. Mascara.
Bad mascara can ruin the entire make-up you were applying so cunningly; it flakes off, creates lumps and clumps lashes. For that reason, it's worth investing in a mascara that makes us certain about our lashes looking good, that our lashes are separated perfectly, are bold and extended. Moreover, while choosing a mascara, it's worth reaching for the one featuring conditioning substances and a silicone brush. Such an applicator provides perfection in coating lashes and is very hygienic.
6. Eyelash and eye skin area conditioning.
Lifting or anti-age creams focusing on under eye area are considered as common cosmetics. Despite conditioning the very skin zone, most people forget to take care of the lashes. Nevertheless, cosmetic market offers eyelash serums which boost eyelash condition, intensify their look and strengthens from the very roots (eyelash bulbs). Additionally, eyelash serums are able to accelerate eyelash growth, thicken them as well as take care of eyebrows. Moreover, eyelash serums gained popularity because women who used to have short lashes or sparse ones now win the opportunity to grow exceptional lashes. Finally, eyelash serums make each eye make-up look truly marvellous.