How to care for dry skin in the winter? The care and diet
Winter season is a challenging time for dry skin. Low temperatures, snow, freeze, air-con can do a lot of damage. That is why proper care is so important. Check out below how to do it correctly so that in the spring you can enjoy beautiful and healthy skin.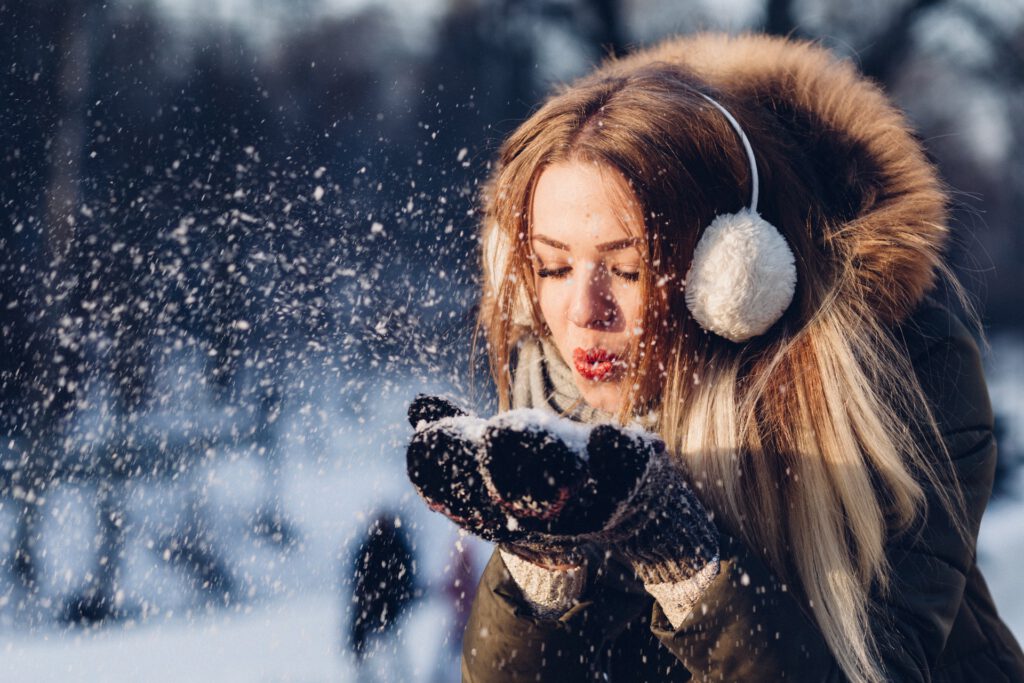 Dry skin – brief description
Dry skin is the most popular skin type and anyone can have it, no matter the age or gender. The features that commonly point to this skin type are usually most prominent in the fall and winter, so if you want to prevent them you should take good care of your skin all year long.
Most of all, you need to avoid factors known to cause dry skin. These are humidity, air-con, environmental factors, improper cosmetics. Dry skin can be determined by:
being paper-thin,
having light pink shade,
often scaling,
lacking elasticity,
experiencing widen blood vessels,
reacting with redness to soap, water, environmental factors,
aging faster.
How to take care of dry skin in the winter?
Dry skin needs the care to be divided into three types of approach:
1. Dry skin regeneration in the winter
The winter climate can disrupt the functioning of the natural skin barrier and lead to worsening of its condition. The problem may become a decrease in sebum secretion. The result? Skin will become rough and matte, it will start to break and scale. The solution? You need to use cosmetics with repairing, regenerative and protective action.
2. Dry skin hydration in the winter
It is an absolute necessity when it comes to dry skin in the winter. Did you know that the least moisturized skin the faster it becomes dry? Apparent become aging processes and other imperfections, the skin is more subjected to damages and harmful external factors. To moisturize use cosmetics with urea, hyaluronic acid, shea butter or Coenzyme Q10.
3. Dry skin protection in the winter
Dry skin is also sensitive skin. It suffers from atmospherical changes that can showcase as redness, scaling, and prickling. That is why you need to protect dry skin and its hydro-lipid barrier against damages in the winter.