How do celebrities get the glowing skin? Try the best vitamin C face serum from Nanoil
Keeping skin healthy tends to be a tricky task. We often choose wrong products that cause irritations, blemishes and pimples, and generally make the skin look much worse. Every other woman comes against this problem. If you desire flawless skin, believe in the power of vitamin C – it is all-purpose, beautifies as well as heals and soothes the skin. Its serum version – lovely skin expert by Nanoil – works best. See the benefits of celebrities and beauty bloggers' favorite vitamin.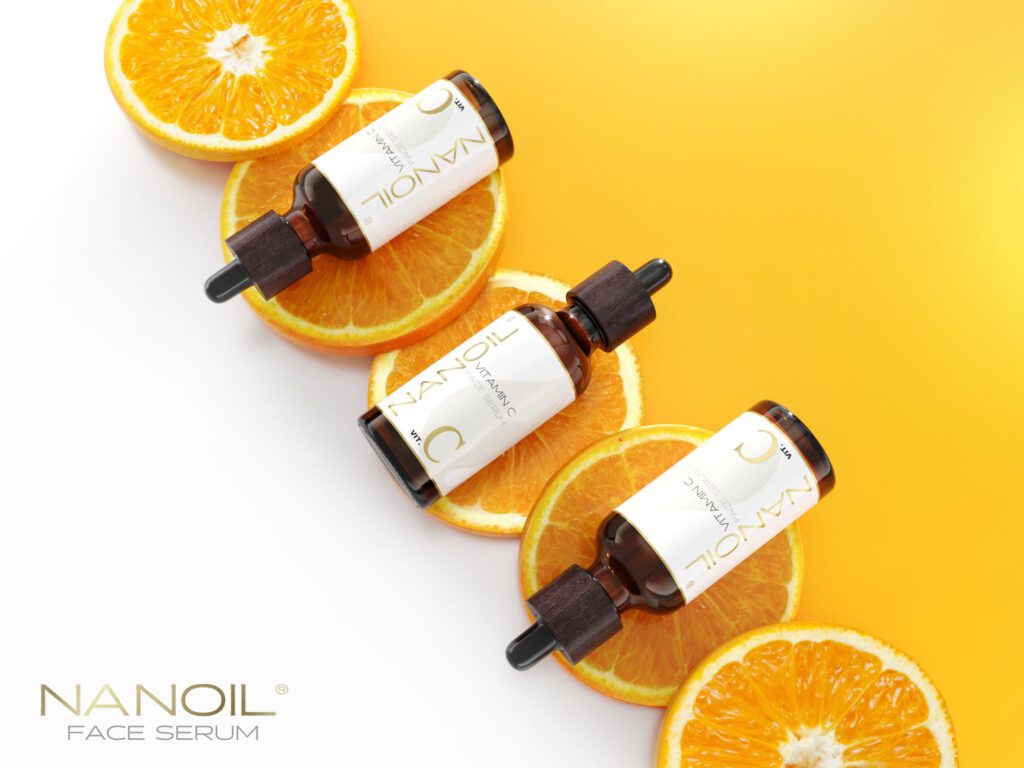 Vitamin C in cosmetology. Why it's essential?
It is one of the most skin-friendly vitamins. We love it because it tackles most skin problems:
wrinkles
acne and other imperfections
dull skin shade
pigmentation spots
extremely dry skin
limp skin lacking elasticity
visible skin pores, sebum excess
lack of optimal hydration
Vitamin C deals with ALL of these problems. A good vitamin C-infused product has way more benefits! It is safe, well-absorbed and protects against TEWL and hazardous radiation.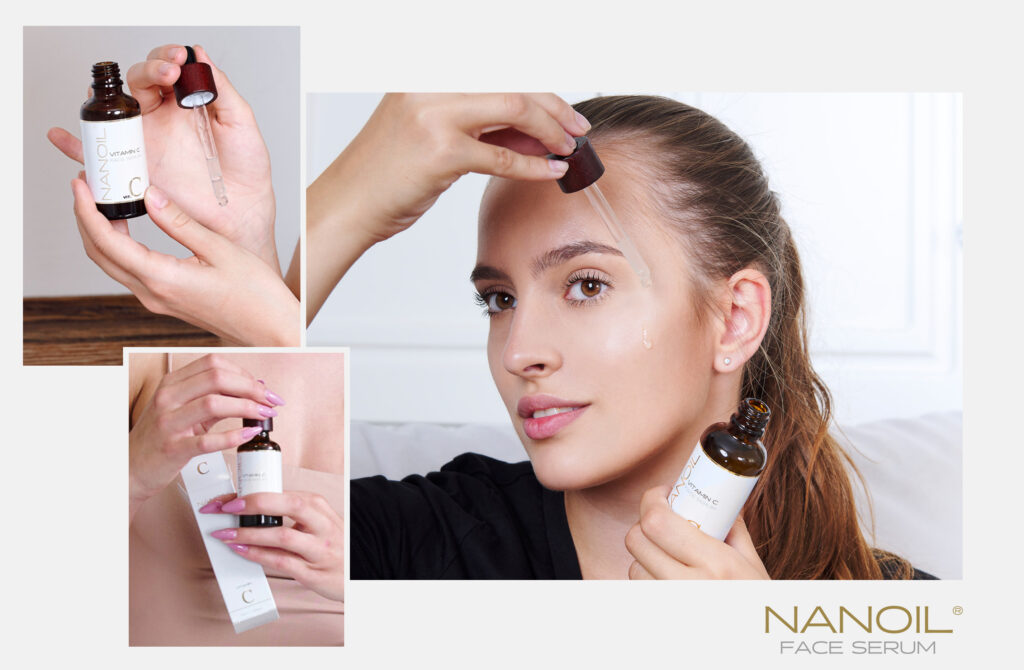 Nanoil Vitamin C Serum – what makes it the best pick?
How to pick the best skin product with vitamin C? The first rule says it should have proper formula and be absorbed well so if you can choose between vitamin C cream and serum, always choose the latter. Super-light serum formula is created so as to get to the deepest layers of epidermis.
Another must-know rule says that the form of vit. C must be the best, that is stable. The stable form reaches the deep skin layers untouched. Unfortunately, ascorbic acid, or pure form of vit. C, breaks easily so it's impossible to deliver its optimal amount to the skin. That is why you should choose stable vitamin C: 3-O-Ethyl Ascorbic Acid. It's the best vitamin C giving the biggest benefits for skin. You can find it in Nanoil Vitamin C Face Serum.
Nanoil Vitamin C Face Serum – benefits
brightens skin
adds radiance to skin
enhances skin tone
gives effect of rested, relaxed skin
reduces pigmentation spots
smoothes wrinkles
rejuvenates, firms up, adds bounce
moisturizes, shields against TEWL (transepidermal water loss)
protects from damage, soothes, heals
ensures sun protection
Nanoil Vitamin C Face Serum – ingredients
What is Nanoil Serum made of? The composition is noteworthy and rich in ingredients essential for the skin. Of course 3-O-Ethyl Ascorbic Acid – pure yet stable vit. C – is the main component. The skin is also enhanced by Boerhavia diffusa plant extract which alleviates and calms skin, and lessens irritations.
Nanoil Vitamin C Serum is vegan and vegetarian-friendly, free from parabens and synthetic colorants, ideal for sensitive, fragile or couperose skins.

Nanoil Vitamin C Face Serum – directions
Apply Nanoil Face Serum sparingly, once a day, ideally in the AM because it's a perfect makeup primer. The serum gives full hydration, nourishment and conditioning to skin. Since the first use, Nanoil improves its appearance and health.
The product lasts long, is lightweight and easily absorbed, not flaking. It is nothing but perfect version of vitamin C that works just right. Beautifies, heals and protects skin every day.