F like fabulous lashes. Can you get them with Lashcode?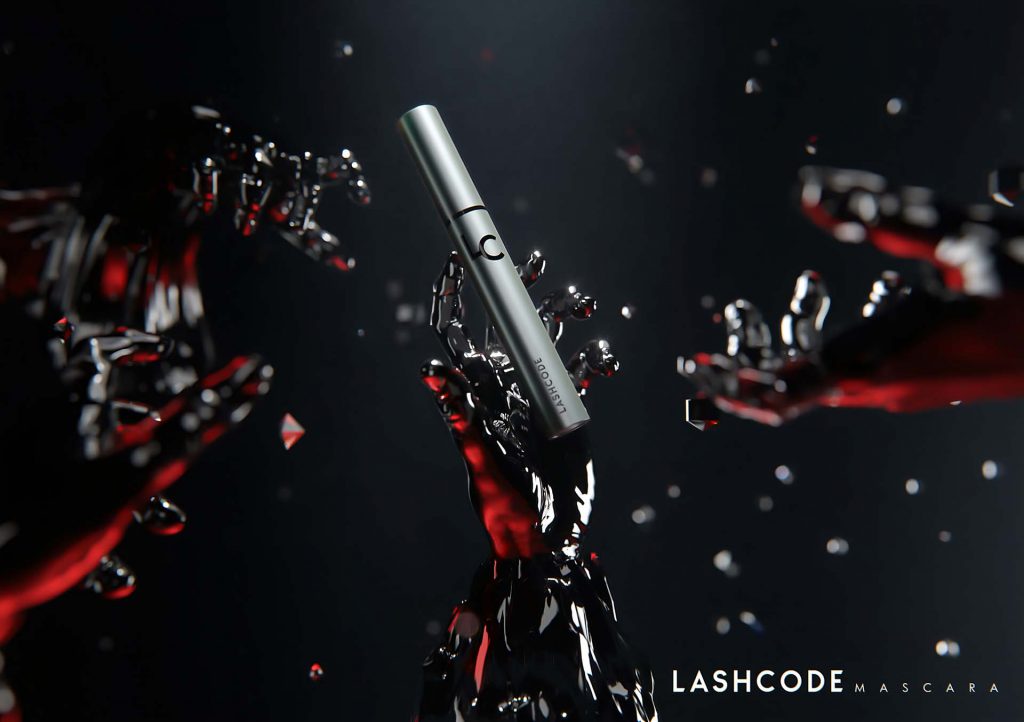 In the honourable body of the best mascaras there has been Lashcode proudly sitting for a few months now. The innovative mascara that doesn't only define lashes in an outstanding way but also takes care of and strengthens them. Would you like to find out if you can achieve fabulous eyelashes without putting any effort into it? Keep reading!
There are numerous colour cosmetics, including mascara products, that pretend to winning the title of being the best of its kind. Nevertheless, the competition is huge and the bar is set high. It's due to the fact that nowadays a good mascara isn't only supposed to darken eyelashes but also increase lash volume and nourish.
A mascara that undoubtedly deserves to belong to the group of the finest cosmetic products is Lashcode. Does it have something that the opponents might envy?
Lashcode mascara
At first glimpse it doesn't stand out from other equally exclusive mascara products. This designed with toned colours Lashcode mascara might not seem to hold anything promising. Just one coat is all it takes to realize that Lashcode is 10 ml of incredibly effective formula which gifts lashes with beautiful appearance, as never before.
It's worth taking a closer look at Lashcode mascara even on account of the well-selected set of ingredients and precise applicator because these two elements are mostly responsible for determining the efficiency of the product.
What is conditioning Lashcode mascara made form?
There are many mascara products that promise to deliver nourishing action, but there are just few which deserve to carry the name of conditioning mascara. In most cases, this kind of products doesn't have well-thought-out formula, they don't feature sufficient quantity of nourishing substances, and therefore it isn't possible for them to work strong enough.
Definitely, Lashcode is a front-runner among the professional 2-in-1 mascara products. Not only is it based on a mineral pigment and plant waxes displaying nourishing action but also contains six lash conditioning substances:
soy germ extract
wheat germ extract
baicalein (skullcap root extract)
arginine
panthenol (pro-vitamin B5)
tocopherol (vitamin E)
Lashcode – A way to get fabulous eyelashes
A huge advantage of Lashcode mascara is its applicator that facilitates achieving various effects depending on our current needs. This is a silicone, medium-sized brush that eases applying coats due to its narrowed tips, thick and elastic bristle that is arranged in a specific way. The applicator collects the precise amount of the velvety mascara to leave lashes thick and perfectly separated.
For natural-looking effect apply one coat that will darken, extend and naturally thicken your eyelashes, bringing out the beauty of your look.
If you feel like getting your eyes enhanced, use more coats of the mascara to gift your lashes with stunning, clump-free volume.
more information: lashcode.co.uk