DIY face masks for winter skin care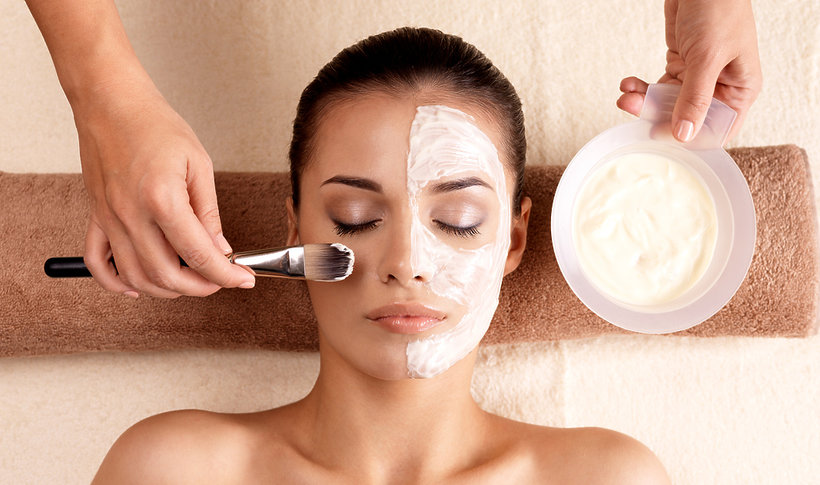 Winter is quite a vicious time for the skin. It becomes dry, irritated, oily, hard to soothe… often all of these happen one by one. Dry skin may become oily when it 'desperately' tries to regain the disturbed hydro-lipid balance. Paradoxically, this cold time of the year is also the time when we have to look impeccably beautiful – during Christmas and New Year's Eve. So how to do it? This year try face masks.
The advantages of DIY winter face masks
You can use them every second day, but even one beauty treatment a week will significantly improve the condition of your skin. A positive thing is that you always have the ingredients needed to make them at home. Also, you have 100% control over its composition as you know exactly what you have put in there.
The best winter face masks
Nourishing homemade banana face mask
half a large banana,
2 tablespoons of thick cream,
1 tablespoon of honey.
Mix the cream and honey with the mashed banana. Place the paste on the face, then cover it with a damp gauze to create a compress for the skin and to prevent the paste from slipping off.
Keep the paste on your face for about 15-20 minutes, then wash with a cotton pad soaked in micellar water or tonic.
Banana contains a lot of minerals so it will perfectly nourish your tired gray complexion. This mask is a perfect relief for skin irritated by wind and frost, it moisturizes and firms the skin.
Potato mask for bags under eyes
New Year's Eve, Christmas, lack of sleep… we all know it. But we also know the recipe for a potato mask that reduces swelling, brightens the skin and slows skin aging.
half a potato (medium size),
a teaspoon of honey,
a few drops of olive oil.
Finely grate the potato and drain off any excess liquid. Mix in honey and olive oil. Soak the gauze (or a cotton pad) in the paste and apply under your eyes for a quarter of an hour.
Regenerating face mask with cocoa powder
This is a perfect mask for skin that has lost its glow. The cocoa powder nourishes the skin and stimulate cellular metabolism and protects against oxidative stress.
1/3 cup of cocoa,
3 tablespoons of oatmeal,
1 spoon of yogurt,
1 spoon of honey.
Mix in all ingredients thoroughly and apply on your face. Keep it for approx. 15-20 minutes. The mask has also excellent peeling properties so during washing, do a gentle massage.
Carrot face mask – nourishing, improving the skin colour
The carrot mask smooths, rejuvenates, firms and nourishes the skin, and carotene also improves the condition and colour of the skin. It is perfect for people with a pale, tired or sallow compelxion.
1 carrot (medium size)
1 egg yolk
a few drops of vitamin E (to be bought in capsules)
For this mask you will need to grate a carrot and then drain off the juice. The juice should be mixed with yolk and vitamin E. Then soak in a gauze and put on your face for about 20 minutes. Then remove it and wash your face with a delicate gel or micellar water.