Recipe for a home-made face mask with activated charcoal for oily and acne skin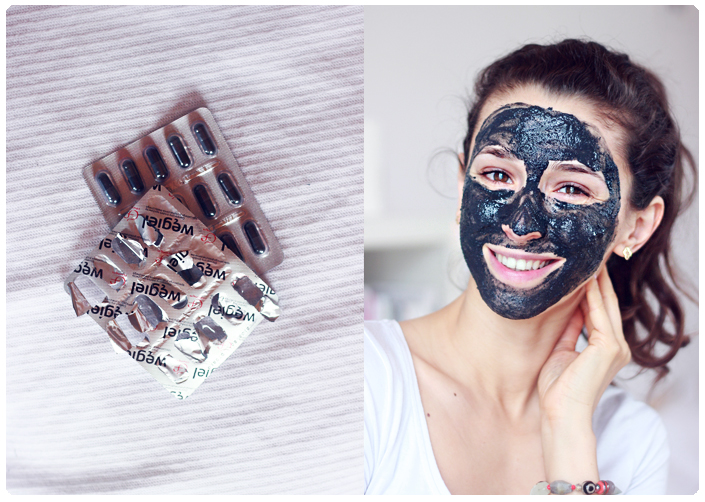 Activated charcoal is black pills that bring relief in stomach pain. It turns out that activated charcoal can also be used in cosmetics. The active charcoal mask will be perfect for the care of acne and oily skin as a cure for blackheads and discolourations. Try out the recipe for the active charcoal mask and learn about the properties and use of activated charcoal beforehand.
Activated charcoal – properties
Activated charcoal used in care has purifying, bactericidal and astringent properties. It cleanses the skin and pores from impurities, excess sebum and toxins. In addition, activated charcoal brightens discolourations.
Activated charcoal – application
Activated charcoal is a component of many cosmetics intended for skin care, especially for the treatment of acne and combination skin. Home-made cosmetics with charcoal, such as black soap with activated charcoal, are also becoming popular. It is worth remembering that in order for the properties of the charcoal to be fully used, it should be left on the skin for a minimum of 10 minutes, and appear in a significant concentration, which is why ordinary cosmetics may not pass the exam.
A home-made mask made of activated charcoal, which absorbs dirt, sebum and impurities from the skin, is a proven method. Nevertheless, it is best to run an allergy test first, because charcoal dries up the skin and can cause irritation.
Recipe for a mask with activated charcoal 
Ingredients:
a tab of activated charcoal,
a teaspoon of thick natural yoghurt or water,
optional: cosmetic clay.
Directions:
Place the activated charcoal in a glass and add yoghurt or water. Combine everything together, crush the tab if necessary, make sure it's completely dissolved. Apply the product to your face. If you need more masks or this is too rare, add more yoghurt or cosmetic clay. You have to match the proportions of the mask to your skin type and its reaction to the cosmetic. If your skin reacts properly, you can add an extra carbon tablet the next time.
Activated charcoal mask – how often to apply it?
You can use the activated charcoal mask for the skin up to 2 times a week, and even more frequently if you feel the need.