TOP 10 Must-Try Vitamin C Face Serums!
You are one step away from flawless skin. To make this step, you need a bridge that will take you to the other side. Vitamin C serum is this kind of bridge. This is an antiaging, radiance-boosting, hyperpigmentation-banishing agent that lets you feel happy about your skin again.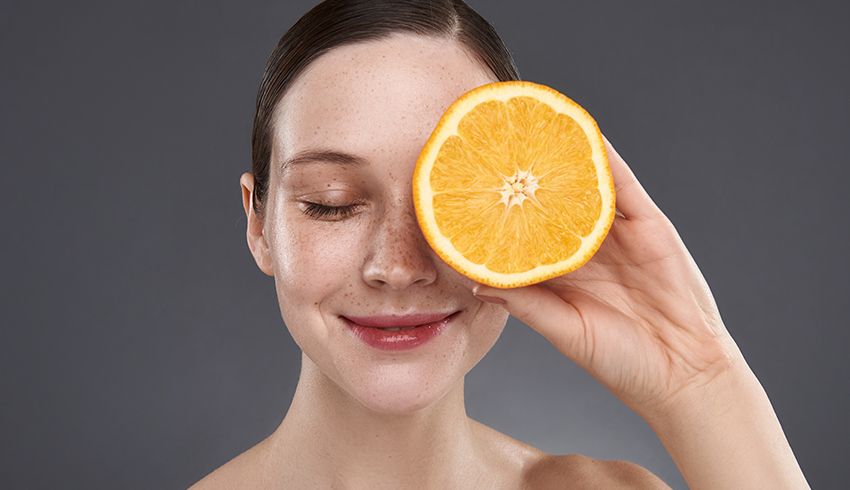 Vitamin C serums – lightweight ascorbic acid-infused products – are growing in popularity. This kind of serum always makes a good pick because vitamin C is a natural substance essential to our skin. Too bad our bodies are unable to produce it. Vitamin C skin-care products are the only and the best way to deliver this priceless ingredient into the dermis.
Which ascorbic acid-based products are worth a try then? The first thing to look at should be natural formula free from potential irritants. Also, let's pick serums featuring stable vitamin C – pure ascorbic acid isn't stable and absorbed as easily as its derivatives.
Obviously, the price, volume and consistency matter as well. That is why we have reviewed the best vitamin C face serums and made this mini-ranking feat. 10 great products. We ranked them by the user reviews so no1 vitamin C serum is surely worth a shot!
THE BEST VITAMIN C FACE SERUMS – 10 PRODUCTS WORTH A TRY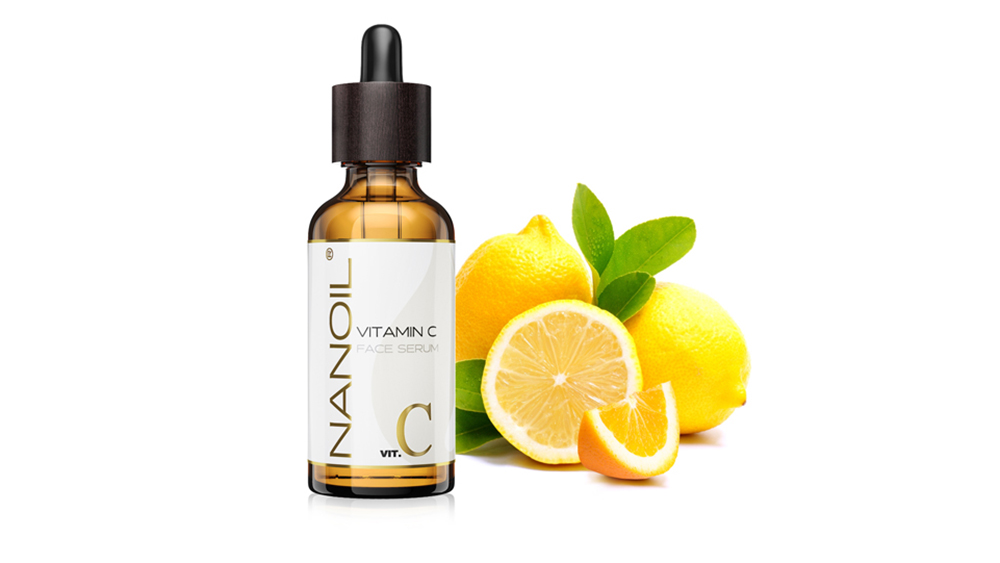 1. Nanoil Vitamin C Face Serum
The Nanoil Vitamin C Face Serum is the first and the best pick for all those who desire to make the most of vitamin C. The water-based vitamin C serum by Nanoil has been created for daily skin care, both morning and evening application, and for all those whose skin looks stubbornly dull and causes problems. This is a perfect serum to banish pigmentation marks, acne and wrinkles. It's all possible thanks to the most advanced, stabilized, highly-effective vitamin C known as ethyl ascorbic acid. The formula consists of two major substances: vitamin C and antioxidant-rich extract from a fine plant of great beauty potential called Punarnava.
Just a few drops of this serum are enough to give you lost radiance back. The road leading you to flawless, young, healthy skin is smooth and pleasant thanks to the Nanoil Vit. C Serum. After only a couple of weeks, the Nanoil Vitamin C treatment:
brings the healthy shine back.
banishes pigmentation marks such as acne and sun spots.
evens out the skin tone and makes the face glow.
shields against the negative effect of UV rays.
inhibits oxidation eliminating free radicals.
holds up premature wrinkles.
makes skin plumper and smoother.
minimizes face lines and smoothes uneven texture.
helps treat acne lesions.
deeply nourishes, hydrates and revitalizes.
More at www.nanoil.co.uk.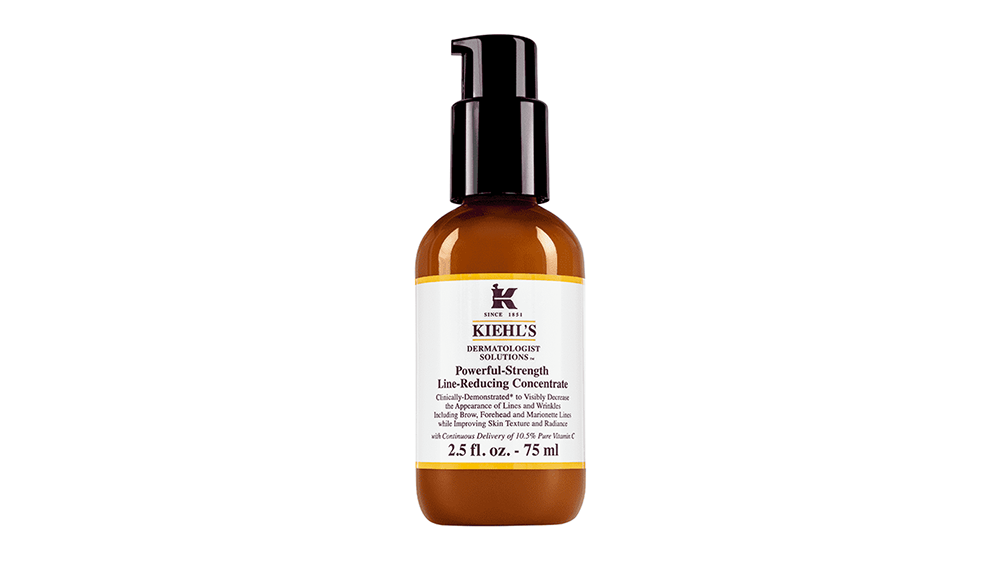 2. Kiehl's Vitamin C Face Serum
A treat for big spenders. This inconspicuous vitamin C serum from Kiehl's is one of the most expensive serums we have reviewed. Two quite big volume versions are available, saturated with ingredients that improve the skin's appearance and give it a radiance boost. It works best when used twice a day, AM and PM before a moisturizer. Sadly, the formula holds pure vitamin C which isn't as stable as it should be. Even though it's combined with carrying ingredients, such as oils, this form of ascorbic acid doesn't work intensively. The Kiehl's Powerful-Strength Line-Reducing Concentrate makes a good pick if you want to prevent skin aging and ensure young appearance.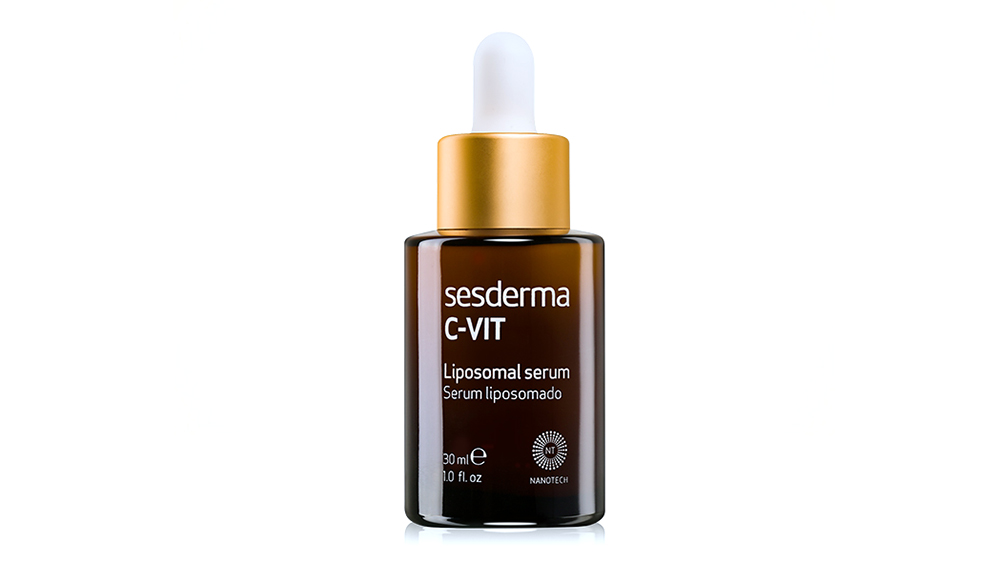 3. Sesderma Liposomal C-VIT Face Serum
When we speak of best-sellers, we must mention a highly-popular vitamin C serum from Sesderma. It holds stable vitamin C derivative which is transported to the skin by liposomes. The serum is designed for skin needing intensive rejuvenation and illumination. However, it gives the best effect if it's used with other Sesderma C-VIT products e.g. creams. Similarly to other vit. C serums, the Sesderma Liposomal C-VIT Face Serum holds some extra ingredients such as ginkgo extract – it intensifies the antioxidant effect of vitamin C. The product has a smaller size and a higher price, too bad.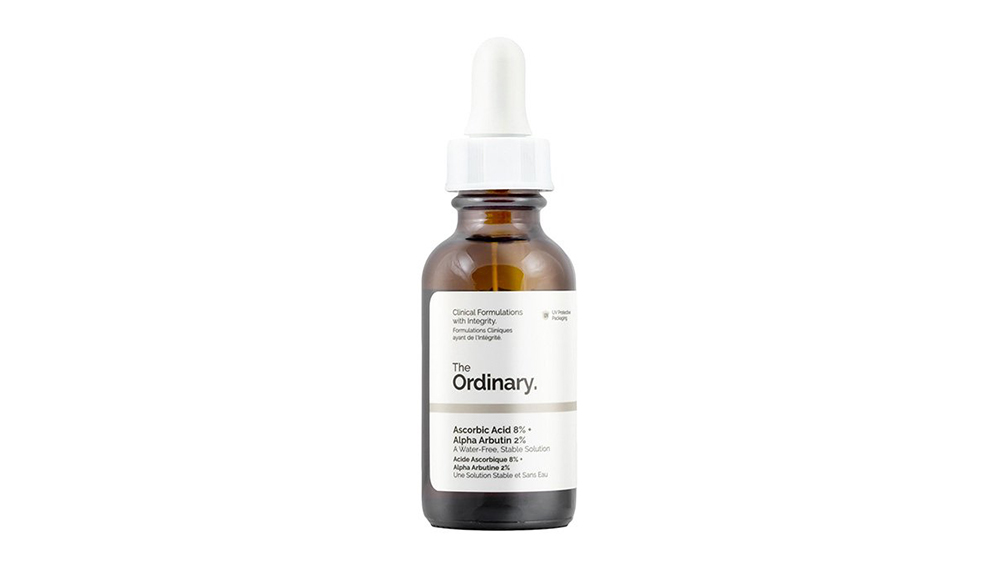 4. The Ordinary Ascorbic Acid 8% + Alpha Arbutin 2%
A slightly cheaper serum featuring vitamin C and alpha arbutin is offered by The Ordinary – the brand that is famed for the minimalist design and decent formulations. This brightening face serum consists of two ingredients: 8% ascorbic acid which revitalizes and illuminates, and 2% alpha arbutin which brightens different kinds of pigmentation marks. This vegan formula can be used during the nighttime beauty routine. It comes in a 30ml bottle so you need to restock quite often. If you struggle with pigmentation marks, broken capillaries or wrinkles, this might pay off (provided you have just minor blemishes).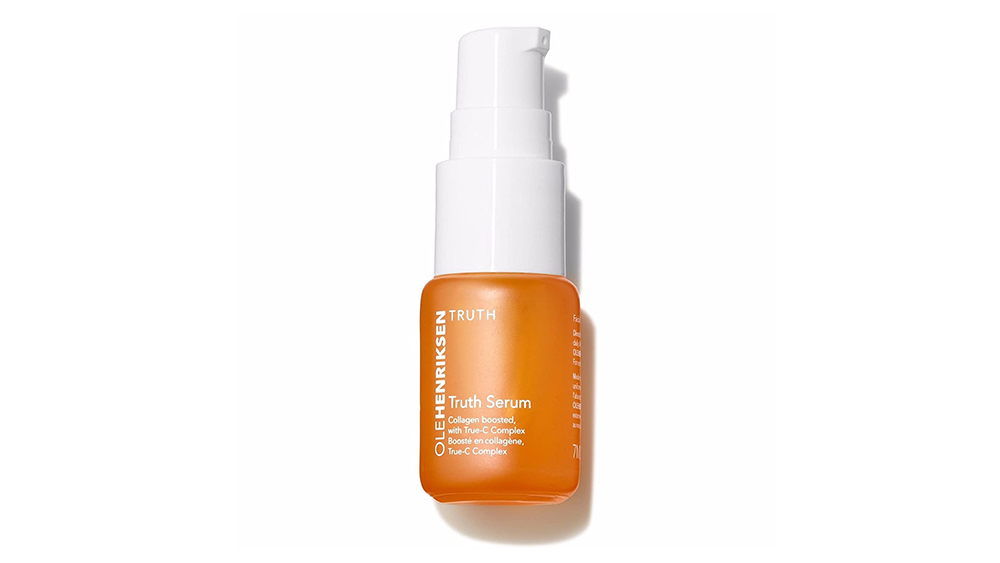 5. Ole Henriksen Vitamin C Face Serum
The oil-free radiance-boosting formula from Ole Henriksen is slightly lower in our ranking. The brand is really pricey and available exclusively at prestigious drugstores. This line of products is based on a couple of key ingredients: stable vitamin C which boosts radiance, collagen which is a natural substance that improves skin's elasticity and plumpness, orange extract which suits the juicy orange packaging, hyaluronic acid which has a hydrating effect and aloe which soothes irritated skin. This vitamin C serum has a small size and high price, and is dedicated to extremely dry and tired-looking skin. It doesn't have an intensive antiaging effect like product from the top of our ranking.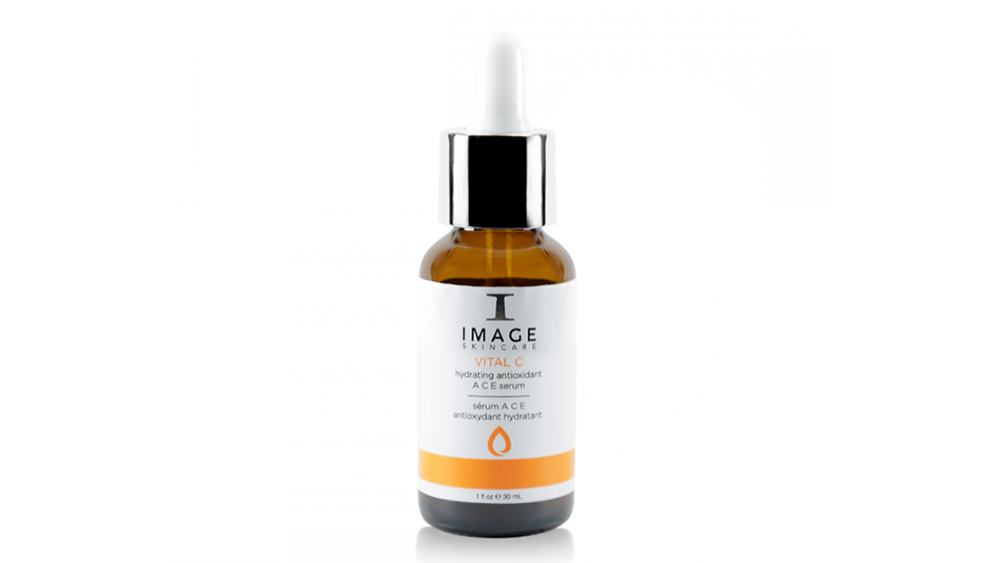 6. Skincare Vital C Hydrating Antioxidant A C E Serum
As far as top vitamin C serums go, we must talk Skincare Vital C Hydrating Antioxidant A C E out – this vitamin-rich face serum has antioxidant properties, prevents loss of moisture and fast aging so the skin keeps young-looking for longer. The main ingredients include a large dose of vitamin A, C and E, and plant extracts that fight free radicals: Green Tea Extract, Bearberry Extract, Indian Pennywort Extract and Bearberry Extract. The product can be used on any skin but it is enriched with retinol whose high concentration may cause irritations.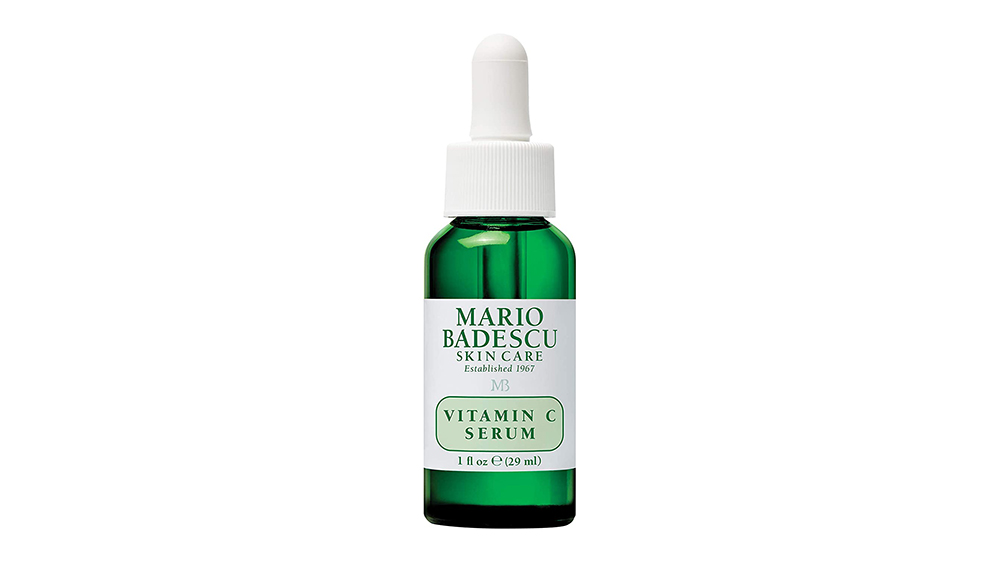 7. Mario Badescu Skin Care Vitamin C Face Serum
Another vitamin-spiked skin enhancer which works well but it's pricey too. The Mario Badescu Skin Care comes in a small-sized green glass bottle which holds lightweight, deeply-penetrating serum. It evens the skin tone, minimizes the signs of aging and makes the skin glow. It doesn't contain only the hero ingredient, ascorbic acid, but also collagen and hyaluronic acid. The ingredients are responsible for hydrating the skin and improving elasticity. Considering the price and weak form of vitamin C in the formula, we can't put it on top.
8. Sunday Riley C.E.O. 15% Vitamin C Brightening Serum
The serum from Sunday Riley is a real skin care C.E.O. We know it's a high-end product only by looking at its price. One small bottle of this face serum is three time more expensive than equally effective serums from different brands. Unsurprisingly, the product contains 15% vitamin C – stabilized ascorbic acid derivative. It illuminates, boosts radiance and rejuvenates the face. Despite the high concentration of vitamin C, the serum can be used both AM and PM. It's enriched with orange peel oil, vitamin E and squalane – thanks to these essential components the serum is able to make the face look younger but you shouldn't bargain for remarkable results if you've got aging skin and deep wrinkles.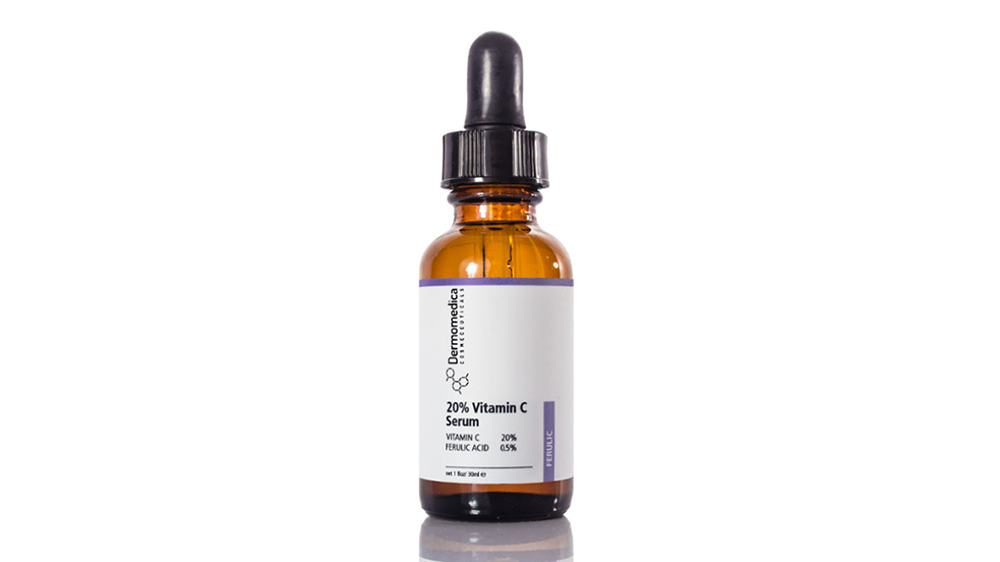 9. Dermomedica Vitamin A + E Face Serum
A lesser-known product but it's surely worth mentioning. This active serum features vitamin C and ferulic acid, and is intended for consumers seeking professional skin-care solutions but it's usually picked by people who don't mind spending big bucks on a tiny serum bottle. The formula is dedicated to normal, combination or couperose skin. The manufacturer advises to use the Dermamedica Serum to banish the following problems: photoaging, dark spots, uneven skin tone, first face lines, etc. The serum ensures anti-oxidative effect and enhances the skin's appearance but you shouldn't hope for intensive rejuvenation. The serum is based on vitamin C and ferulic acid which aim at exfoliating the epidermis and adding radiance.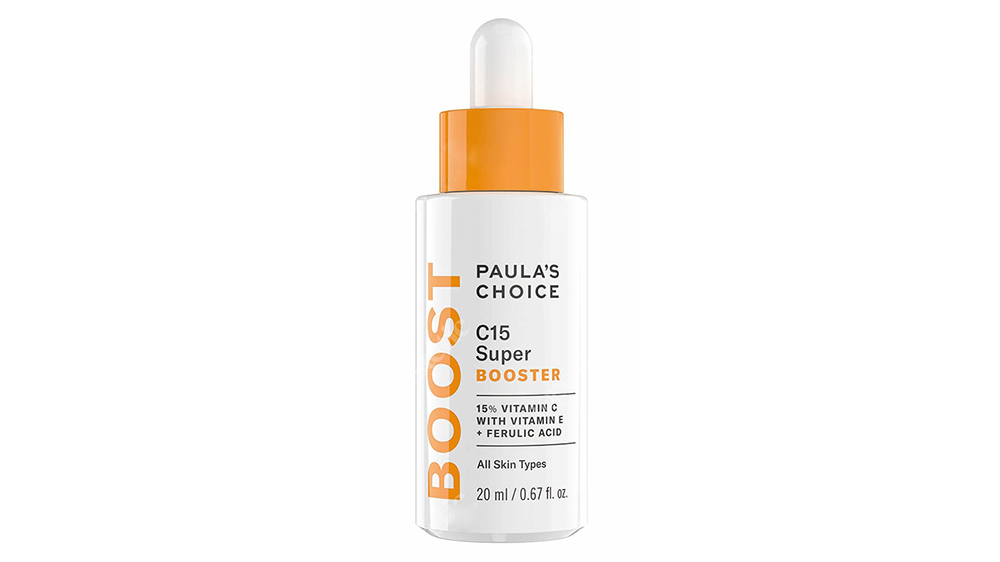 10. Paula's Choice C15 Super Booster
Last of all, the Paula's Choice C15 Super Booster which doesn't look impressive but it contains quite decent ingredients such as vitamin C and ferulic acid. The serum holds pure vitamin C and you know by now that it doesn't boast good absorption properties. On the other hand, the product's low pH is skin friendly. The formula is made up of ascorbic acid, ferulic acid, bisabolol and panthenol that let you banish broken capillaries, uneven skin tone and fine lines. When used on a daily basis, it makes the face look young and healthy, delivering protection against harmful free radicals. Too bad the price seems unfair for a tiny bottle.