The 80s in new version – you need to test this trend!
We all are perfectly aware that fashion and make-up trends like to go full circle. It's no different this time as well. Fun, experiments, craziness – that is what we associate with the 80s. It is the season we are getting back to it. After all, in the time of global pandemic who wouldn't mess the parties? The neon eyeshadow, strong lips, and expressive cheekbones can be a reminder. Allow us to present make-up inspirations straight from the 80s that you simply must try!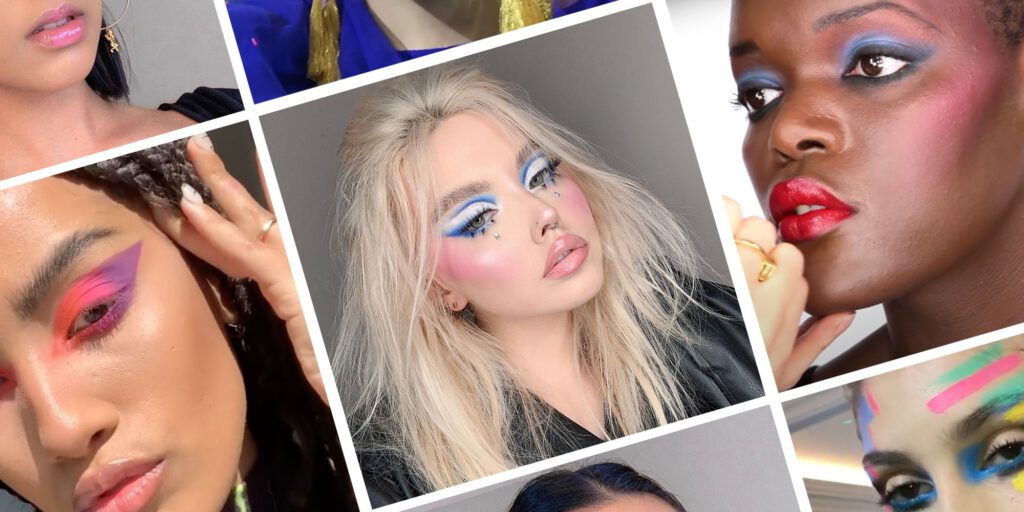 The 80s stood out due to extravagance. It could be observed mostly in the clothing but also the make-up. The latter was strong and visible from afar. There wasn't much buzz surrounding eyeshadow blending, but the more eyeshadow you applied the better. You can forget delicate brownish colors which are now so common for all eyeshadow palettes. In the 80s there were neon, pink, orange shades – the stronger the better! Let's dive more into make-up trends that you should test for yourself to incorporate the 80s vibe into your make-up!
1. Cheeks
Nowadays, we often skip blusher in the make-up in favor of bronzer. When it comes to the 80s inspired make-up you shouldn't make this mistake. There is one rule: the more blusher on your cheeks the better. You can additionally mix blusher with a highlighter to gain the depth effect.
2. Lips
In the 80s the rule of strong eyes delicate lips and vice versa didn't exist. The lips in deep color in accompaniment of expressive eyes was a normal thing.  in order to faithfully recreate the 80s make-up, you should choose the lipstick in the shade of… fuchsia. Choose the one that is visible from afar pigmented and strong. That is what it all is about. If you look for inspiration then Madonna can be one of them.
3. Eyes
Fuchsia lips need expressively accented eyes. You have a lot of options here! There are trends that you can use at the same time or seperately. Those are:
colorful mascara (blue, pink, orange)
colorful eyeliner
neon eyeshadow (not necessarily monochromatic)
eyeshadows not only on the upper but also lower eyelid and on the temples
various pattern using eyeliner, depending on your imagination
You can combine all 3 elements of make-up that took over the 80s or use just one of them. This way you can add some extravagance to your make-up while being trendy!