Nanobrow Styling Soap: Perfect Eyebrows In A Flash!
Soap brows is one of the latest brow makeup trends. This method is getting increasingly popular and is valued by thousands of brow stylists around the world. Soap can sculpt your brows however you want and hold the hairs in place all day long. Nanobrow Styling Soap has quickly become a bestseller. Get to know it better!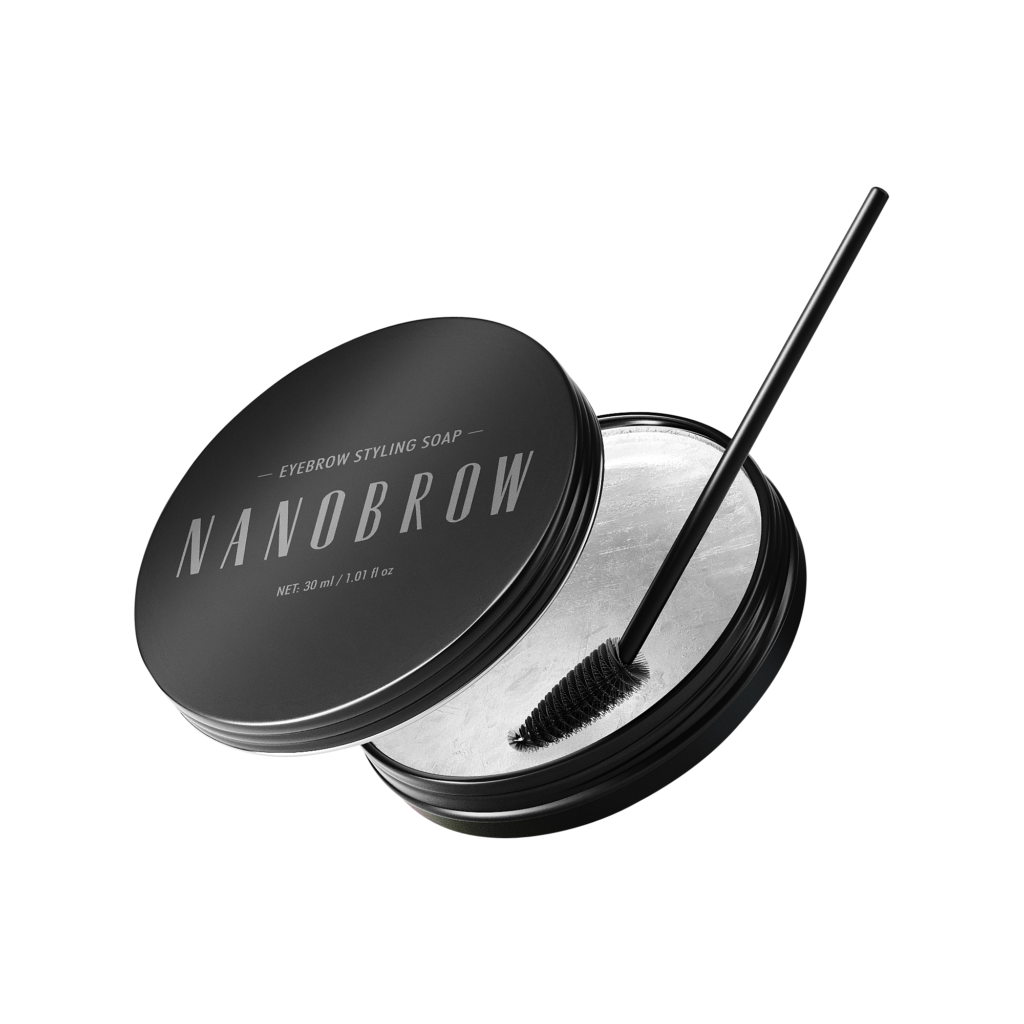 Nanobrow Styling Soap:
tames unruly brow hairs
adds volume
delivers resilience and glossiness
highlights the best features of your natural brows
Fast and long-wearing eyebrow styling
Styling Soap lets you style your eyebrows the way you want. It tames the brow hairs, leaving them perfectly shaped even without any brow makeup products. No more tiresome and time-consuming brow makeup with a pencil, brow powders or pomade! Nanobrow soap is the best way for quick eyebrow styling.
Do you use Nanobrow Serum? Even better! Nanobrow Styling Soap boosts its performance. Your eyebrows become thick, strong, much darker and start growing faster. Apply the nourishing serum to your brows during your evening routine and style them in the morning with the soap, creating a fabulous look!
Trust Nanobrow Styling Soap!
This brow product helps you create a unique look. It defines your eyebrows in a flash, without much effort. This styling soap can be used alone or as a base for tinted brow makeup products.
Nanobrow Soap works even for thin and sparse eyebrows, adding volume and definition. It delivers maximum volume without touch-ups all day long! Sounds tempting?
One step to perfect eyebrows…
…Actually, two steps. Do you spend much time in the morning styling your eyebrows? Trust Nanobrow Styling Soap. You'll love the easy application and lightweight formula that shapes and holds brows in place without weighing them down. Its excellent formula receives the best online reviews, opinions and comments. Check out how easy the application is!
Step 1. Put a small amount of Nanobrow soap on a spoolie.
Step 2. Brush through the brows until they are perfectly shaped.
That's it! Now you can enjoy the perfect frame of your face for hours to come. Nanobrow Styling Soap is the product that meets your brow needs.
Want your thin and sparse eyebrows to look full and feathery? Go for Nanobrow! Or are your eyebrows thick and defined, but stick out in different directions? This unique brow soap can quickly hold them in place.
Tip: when choosing eyebrow soap, go for the highest quality possible. To make sure you're using a professional brow makeup product, choose Nanobrow Styling Soap to strengthen and regenerate your brow hairs.
Join the countless satisfied consumers who have found the secret to quick and easy brow shaping and styling. Nanobrow Styling Soap guarantees perfect and bold arches. Trust the professional!