Lovely Skin Maker: Nanoil Anti-Redness Face Serum
The proper skin care is always necessary if we want a lovely-looking face. The facts are undeniable: the skin is smoother, moisturized, nourished and younger-looking when we use suitable products. If we struggle with couperose skin and broken capillaries and we choose a Nanoil Anti-Redness Serum, the skin will be also protected from reactions and red splotches.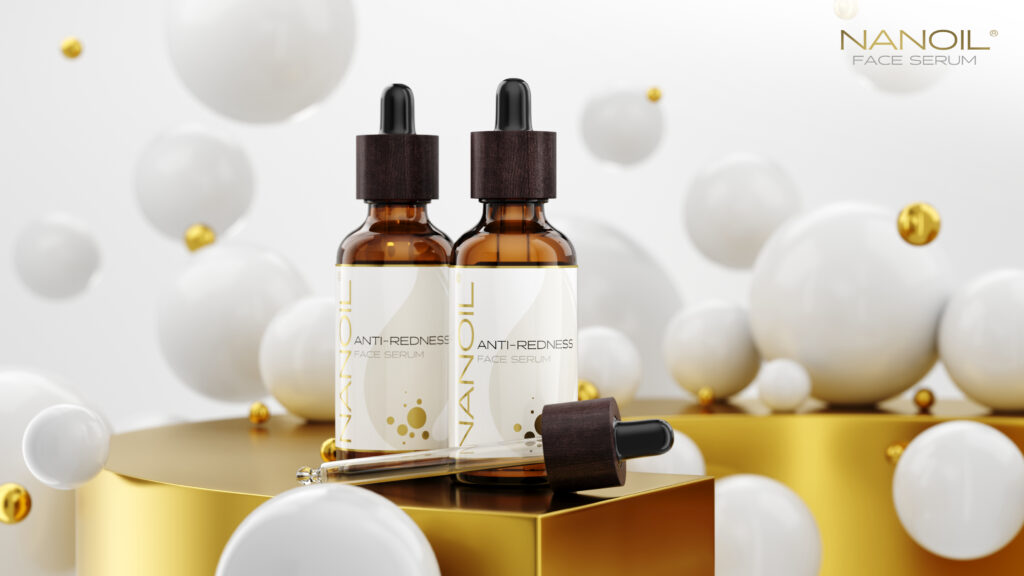 Nanoil made itself famous when it hit the market with the innovative oils customized to hair structure. Thankfully, the brand didn't limit itself to hair oils, and now we can buy their hair conditioners, masks, shampoos, and face care products.
Nanoil Anti-Redness Face Serum
Nanoil Anti-Redness Face Serum has already become girls' favorite. It combines four plant extracts and is light-textured, and thus ideal for problematic skins. It works out well when your skin care products prove too thick or have ingredients that don't go with your complexion. This serum doesn't weigh down the skin, leave it oily or clog the pores, because it is absorbed within a few seconds, leaving the face fresh, perfectly hydrated and nourished. Once you use it for the first time, you'll remember to treat your skin to it every day because it is sheer pleasure.
What ingredients does Nanoil Anti-Redness Face Serum contain?
As far as Nanoil Anti-Redness Face Serum goes, botanicals make up a big part of the formula. These natural substances are high in nutrients. This serum is free from parabens, phthalates, etc., which is why it can be used on easily irritated skin worry-free.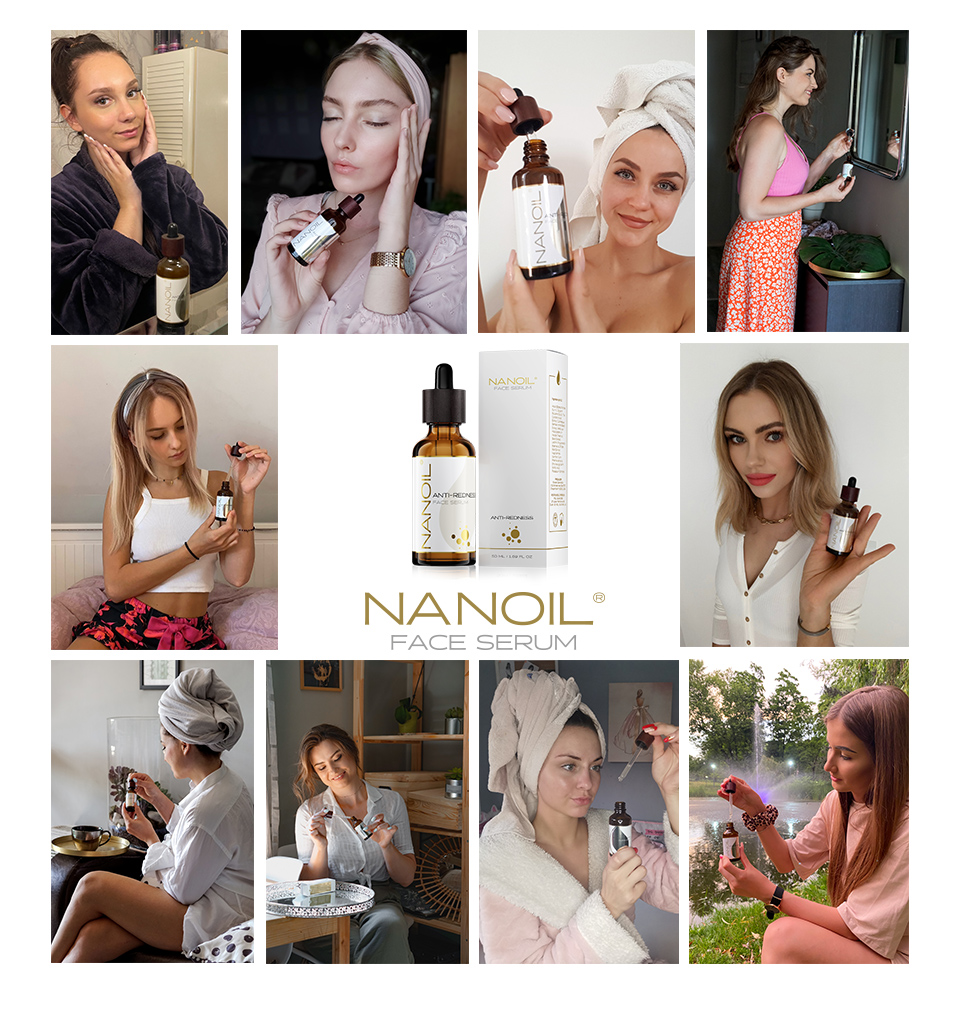 The formula is based on:
buckeye extract
Boerhavia Diffusa extract
cypress cone extract
linden extract
There's more to the formula, though. It is enriched with vitamins and moisturizing substances, including glycerin and vitamin B3 which strengthens the blood vessels and prevents them from breaking.
Effect of Nanoil Anti-Redness Face Serum
The effect is a pleasant surprise for all those who are used to anti-redness products which either fail to work at all or are too strong and leave the skin more irritated. Nanoil managed to achieve a balance between effectiveness and gentleness. It's obvious from the very first use!
One application is enough to feel that this serum is super effective at reducing redness and bringing relief to the skin. It keeps the hated blushes in check and makes the face better-looking. Still, the real magic happens later on when:
the persistent red patches are gone.
broken capillaries are reduced.
spider veins stop occurring.
all kinds of imperfections are eliminated.
the face is glowing and evenly toned.
the skin is more elastic.
couperose skin is less sensitive.
Simple at-home skin care
You won't see that home skin care based on suitable products is the secret to flawless skin until you try Nanoil Anti-Redness Face Serum. You just need to apply it every evening after taking make-up off to boast a healthier and nicer face after around two weeks.
For more information, please go to www.nanoil.co.uk