Looking for the Best Anti-Redness Face Serum? Choose One Out of TOP 5!
Here's a fact: you need a good face serum if you want to take good care of your sensitive, redness-prone skin. It's the best aid because it works the most intensively. Are you wondering which one to choose out of tons? We'll make the choice easier. Read our round-up and pick the best one!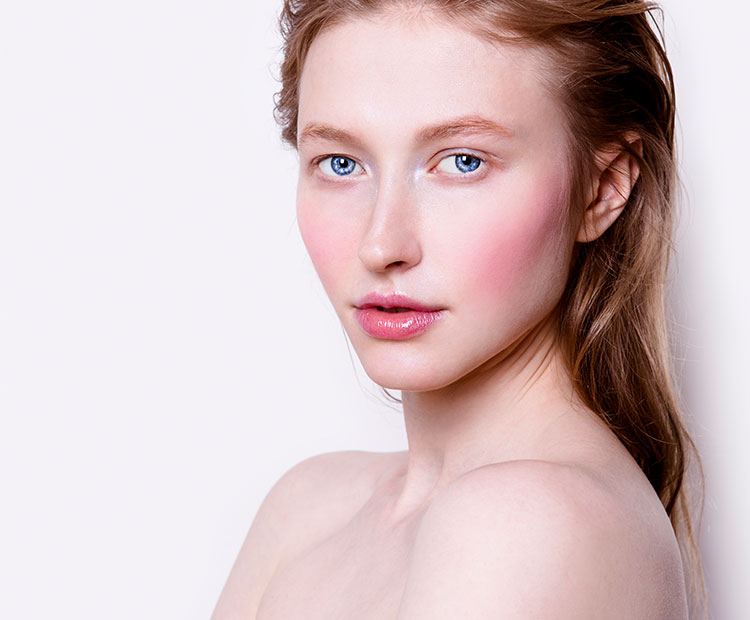 I HAVE ROSACEA-PRONE SKIN. WHAT SHOULD I DO?
If your skin is prone to rosacea, you must be familiar with the typical symptoms:
redness which doesn't fade fast
red patches which occur suddenly from the dilation of capillaries, and often come along with skin peeling and burning sensation
discomfort, sudden feeling of burning cheeks, tight-feeling face
telangiectasias, dilated capillaries occurring near the skin's surface, forming a web of visible veins or red spots
If you've spotted such symptoms, your skin must be reactive and sensitive – it means you need to incorporate proper cosmetics which will soothe it, strengthen weak capillaries and do away with a flushed face. Serum is the key product for this type of complexion. Here we round up the best facial serums for face redness and broken capillaries.
Anti-Redness Face Serums
TOP 5 Products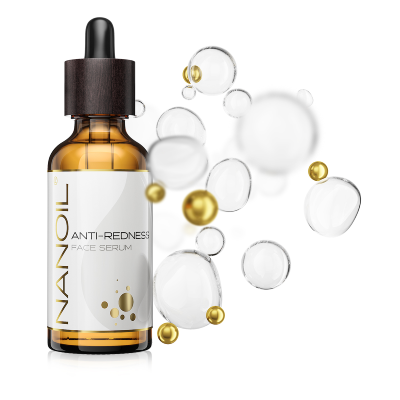 Nanoil Anti-Redness Face Serum
Big, inexpensive, top-rated serum, loved for the results that come fast – this is what Nanoil offers! The amazing effects are produced thanks to formula rich in four botanicals essential to sensitive skin. Among others, the serum contains linden extract (soothes and prevents inflammation), cypress cone extract (strengthens capillaries, deeply nourishes and makes the face look better), buckeye extract (seals blood vessels, builds skin's immunity), and Boerhavia Diffusa root extract (natural antioxidant which rejuvenates, fights hyperpigmentations and evens skin tone).
Top benefits:
it removes redness and blushing
it improves the skin tone
it strengthens capillaries, holding back so-called spider veins
it calms, cools and soothes skin
it boosts moisture and elasticity
it fights free radicals, delaying skin aging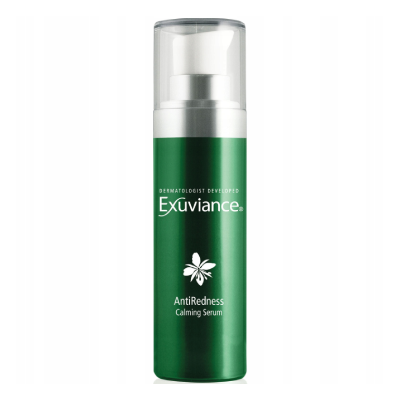 Exuviance Antiredness Calming Serum
We're sorry to say it's a pricey serum. Still, it does soothe and relieve reactive skin, and helps get rid of the unwanted burning sensation and general feeling of discomfort. The lightweight, creamy consistency makes it easy to use. Exuviance Antiredness Calming Serum works well on sensitive and dry skin, and the formula is based on plant-derived substances, which support skin prone to redness and broken capillaries. It contains powerful buckeye extract, hydrating algae extract, nourishing white tea, and redness-reducing licorice extract.
Top benefits:
it fights redness and blushed face
it strengthens capillaries, preventing spider veins
it relieves and soothes the skin
it moisturizes dry skin
it shields against irritants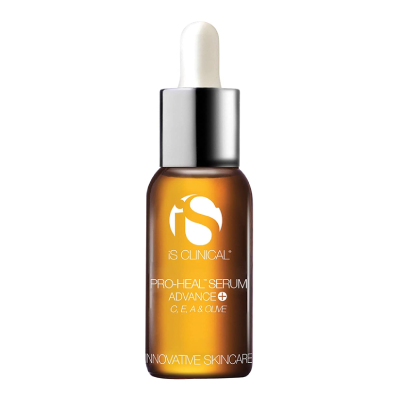 iS Clinical Pro-Heal Serum Advance+
We came across mixed opinions on this one. Some users love it and don't mind the tiny bottle for a steep price. Others say it's ridiculous to pay that much for 15 ml if you can have bigger products for lower prices. Still, iS Clinical Pro-Heal Serum Advance+ is a good conditioning product for rosacea-prone skin, soothes irritations, and lessens redness and erythema. It protects from further imperfections and hydrates, making sure water stays in the epidermis.
Top benefits:
it lessens redness and erythema
it shields against irritations
it calms and soothes the skin
it maintains hydration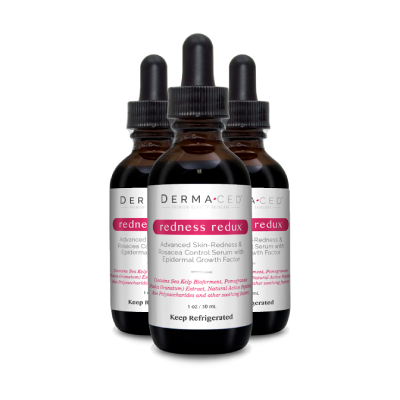 DERMACED Redness Redux Advanced Serum
Dermaced Serum for rosacea sufferers has been designed to nourish the skin and intensify its repair. It is quite good at soothing irritated, flushed faces, making the skin more resistant to external factors (wind, cold weather, heat). This serum contains a special EGF complex (Epidermal Growth Factor) to improve the condition of skin, plus aloe and seaweed extracts to nourish and moisturize the skin. It's a fragrance-free, light-textured redness-reduction serum.
Top benefits:
it fights redness and lessens erythema
it prevents skin irritations
it soothes and calms reactive skin
it helps treat rosacea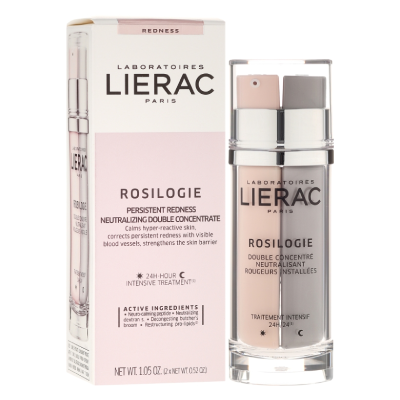 Lierac Rosilogie Redness Neutralizing Double Concentrate
Here's a product that stands out against others, labeled a double concentrate. It's made for neutralizing persistent redness and repairing the skin while you're asleep. This intensive day and night treatment comes in two chambers with separate applicators. The day serum secures the skin while the night serum repairs and strengthens reactive skin. The formula contains jojoba esters, Yacon root juice, and aloe juice, among others. Sadly it has some fragrances which may irritate delicate, reactive skin.
Top benefits:
it lessens redness and erythema
it prevents skin irritations
it calms and soothes the skin