Color Cuts Highlighting Foam Strips. How Do Hairdressers Rate Them?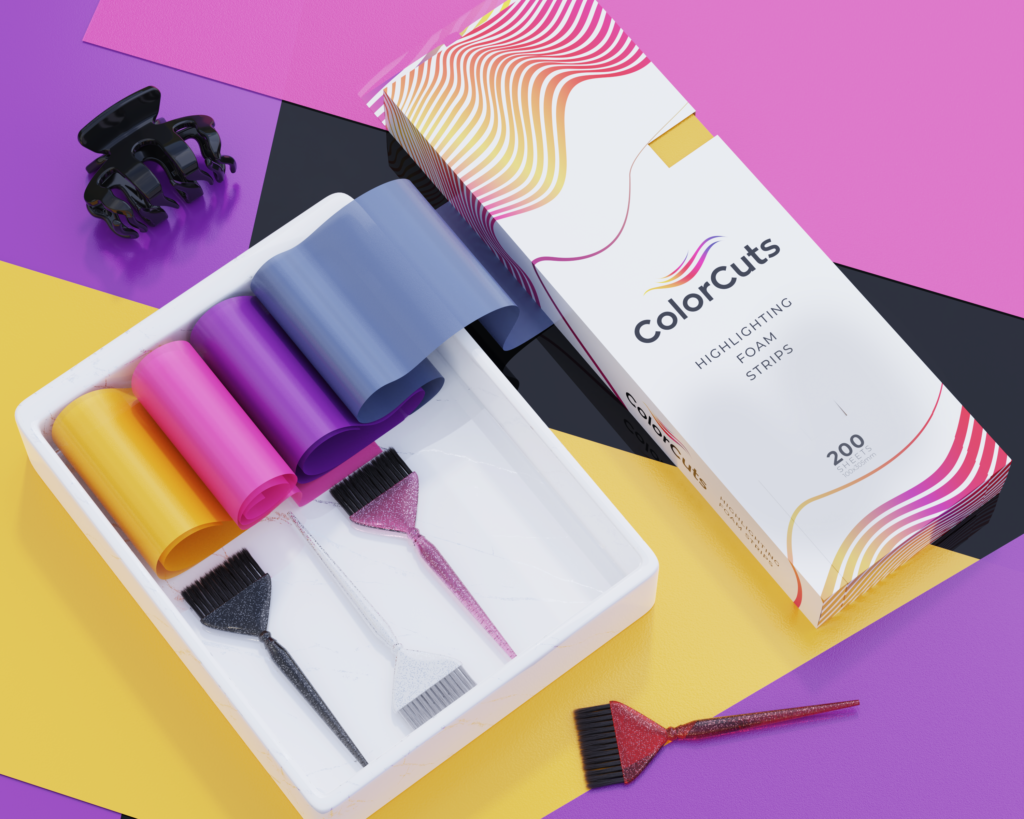 ColorCuts Highlighting Foam Strips. How Do Hairdressers Rate Them?
These strips are perfect for professional colorists and hairstylists. They are durable, easy to apply, beautiful and elegant. They insulate heat and maintain the optimal temperature without overheating the hair. They cut coloring time and are biodegradable. Here are some of the advantages of the innovative Highlighting Foam Strips. The ColorCuts brand surprises with a unique product that can't be missed in your salon!
Highligting Foam Strips by ColorCuts – properties.
These modern strips are pre-cut and ready to use! Created for coloring and highlighting hair, they are compatible with all coloring techniques. The strips are extremely flexible and fit perfectly in the hand, they don't rustle or crease, facilitating the application of coloring products. In addition, the strips don't overheat the hair, protecting them and maintaining the optimal temperature during coloring.
ColorCuts hair strips – application.
How to use these light polystyrene coloring foam strips? It's really child's play, and even a freshly graduated hairdresser or a trainee can certainly handle them:
Separate the section of hair you want to color.
Place the strip underneath right at the root of the hair.
Apply the hair dye using a coloring brush.
Fold the strip in half and squeeze: the two halves will stick to each other.
Repeat the process on all sections.
EXCELLENT TIP!
If you apply multiple colors – mark them with different colored strips. This way you always know what shade is inside each the ColorCuts strip. Take complete control of the multi-tonal hair coloring! Create beautiful ombre, sombre, baleyage, etc. Highligting Foam Strips make any coloring technique easier and faster!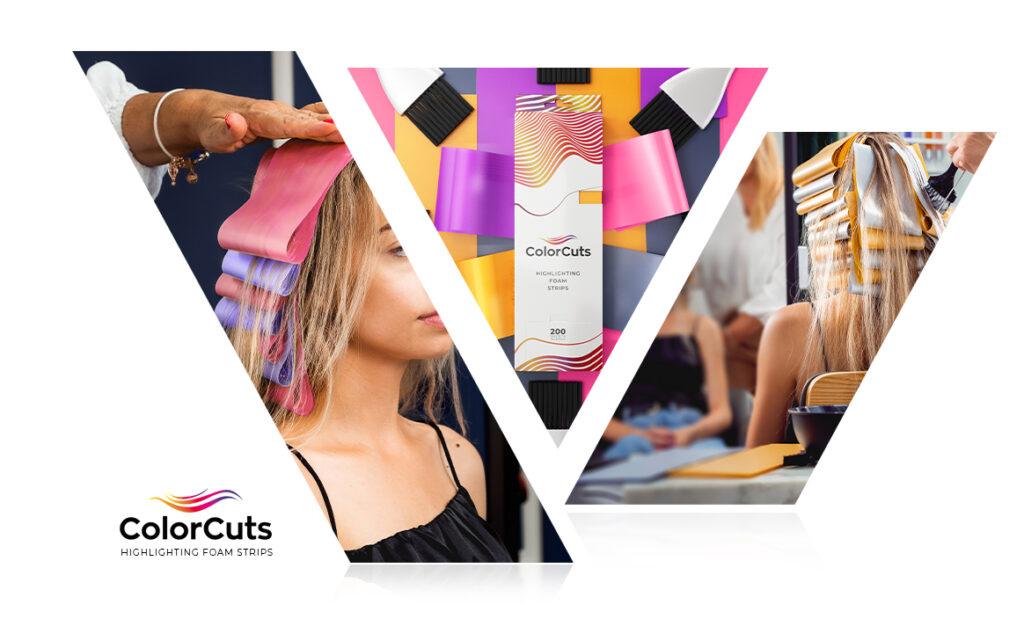 The best choice according to professionals
The perfect results of ColorCuts strips have already been trusted by thousands of hairdressers and hairstylists around the world. There is a reason why they consider them the perfect strips for professional hair coloring! They are valued for their innovation, aesthetics, work comfort and care for the environment, as they are biodegradable and reusable! They can be washed and reused. Each strip can withstand several washes without any problems! This is not only practical but also very economical!
No wonder Highlighting Foam Strips are popular in the largest hair salons. Professionals rate them highly, as the strips are:
eco-friendly,
economical,
convenient and easy to use,
loved by clients,
light, comfortable and rustle-free,
cut coloring time,
protect the hair.
Discover them and go to www.colorcuts.mt to check out the reviews and order the revolutionary Color Cuts foam strips for your salon!
---