Check Out Nanoil Castor Oil – Must-Have Beauty Oil in Your Skin & Hair Care Tool Kit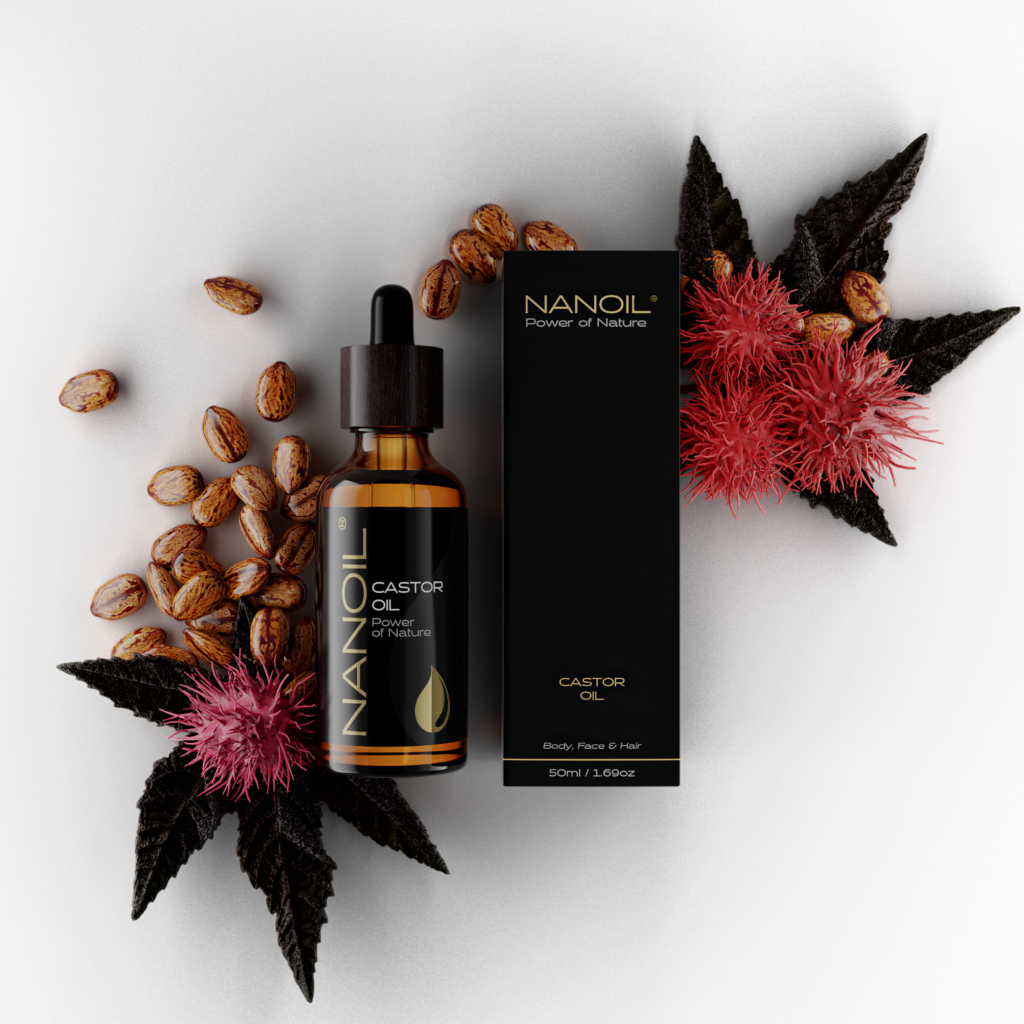 Are you shopping for a product that will go well with your lashes, brows, hair and skin? That might be a daunting challenge! Thankfully, there's Nanoil Castor Oil – a multitasking oil that works brilliantly. Such a cold-pressed and unrefined oil extracted from seeds of castor plant is a true gem for those with sensitive skin, allergy sufferers and lovers of nature-inspired beauty products. Keep reading for the must-know facts!
How is Nanoil Castor Oil produced?
Nanoil Castor Oil produces wonderful effects because of the ingredients it's made from. Cold-pressed from the seeds of a castor bean plant, it is packed with essential fatty acids that are necessary to maintain skin's health and young looks. Nuts, seeds and plant oils are the richest sources of EFAs (Essential Fatty Acids) – oleic and linoleic omega acids – that are priceless in cosmetology. Castor oil is one of the richest sources of these acids.
Castor oil has a light yellow color but there are also clear forms available. Nanoil Castor Oil has a light consistency for a castor bean oil. Thanks to that it sinks in quickly and doesn't leave any greasy coating or congest the skin. A comfortable-to-use dropper doses a small amount, therefore you can be sure you won't use too much. Because it's packed in a dark glass bottle, the oil doesn't lose any of the precious properties – it isn't affected by the sunlight which gets through improper packaging.
Nanoil's products guarantee top quality ingredients and attention to detail: from effortless application through nice consistency of the oil to an elegant design that pleases the eye.
Wyświetl ten post na Instagramie
What does the best-selling Nanoil's castor oil do?
This product focuses on soothing irritated skin, strengthening it from within and speeding up epidermal repair. Each drop of the castor bean oil abounds in vitamins and minerals. With such components, the oil:
protects the skin from bacteria, reducing inflammation and acne breakouts.
stimulates production of collagen and elastin which guarantee skin's elasticity.
revitalizes and strengthens both hair and scalp.
stops hair loss and nourishes the hair bulbs.
guards the hair from damage and heat.
naturally darkens the hair, brows and lashes.
deeply moisturizes dry skin of the body and face.
prevents nail breakage and strengthens the nail plate.
can replace a face, brow or lash serum.
lessens fine lines.
adds softness and firmness to skin.
relieves skin with irritations, burns and cuts.
helps reduce stretch marks, scars and cellulite.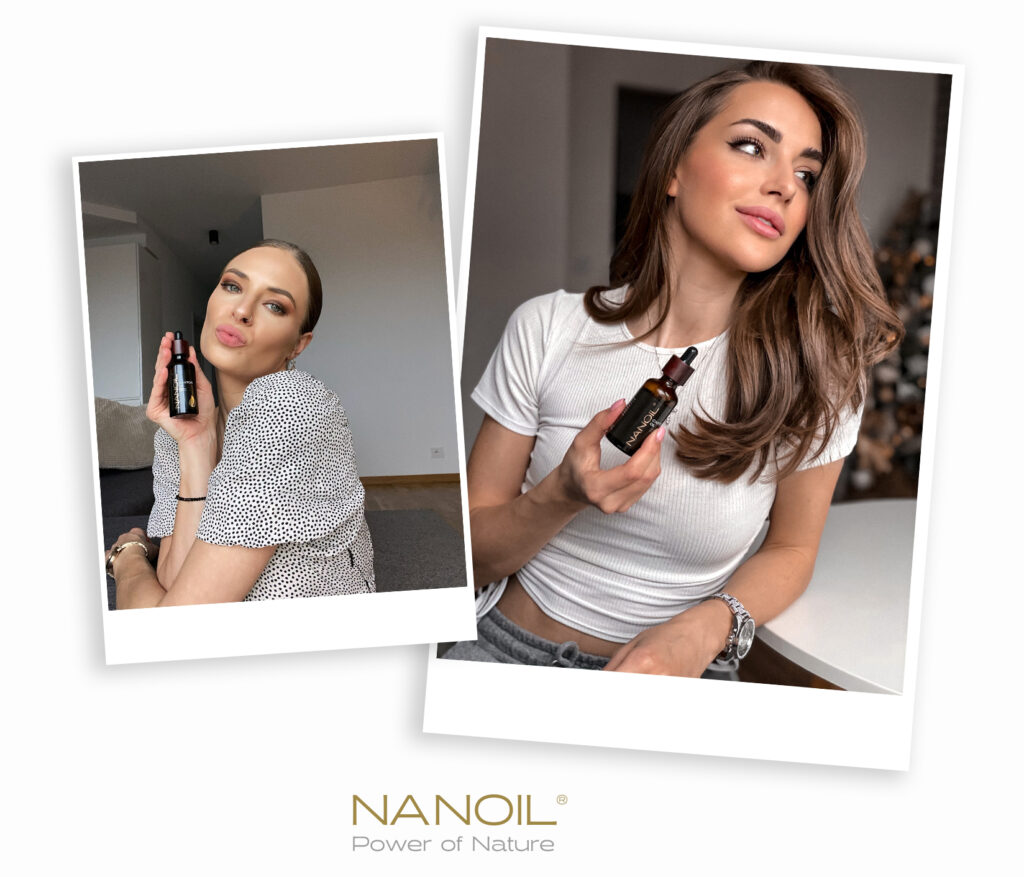 Who can use Nanoil Castor Oil?
Thanks to being mild, Nanoil Castor Oil is good for all types of skin: normal, dry, combination, oily. Paradoxically, it helps improve skin which struggles with excessive oil production, unhealthy shine or imperfections. Because Nanoil Castor Oil displays antibacterial properties, it soothes inflamed skin and is one of the natural anti-acne treatments. You'll love it if you've got dry or aging skin. Skin aging usually comes with skin dryness and loss of firmness so regularly nourishing and moisturizing it should be the base of skin care. When face creams are not enough, then go for Nanoil Castor Oil and see that the skin can look amazing no matter how old you are.
If you're sensitive and prone to allergies, then you'll love it for sure. Unrefined and 100 percent natural castor oil is hypoallergenic and has been used in medicine for ages.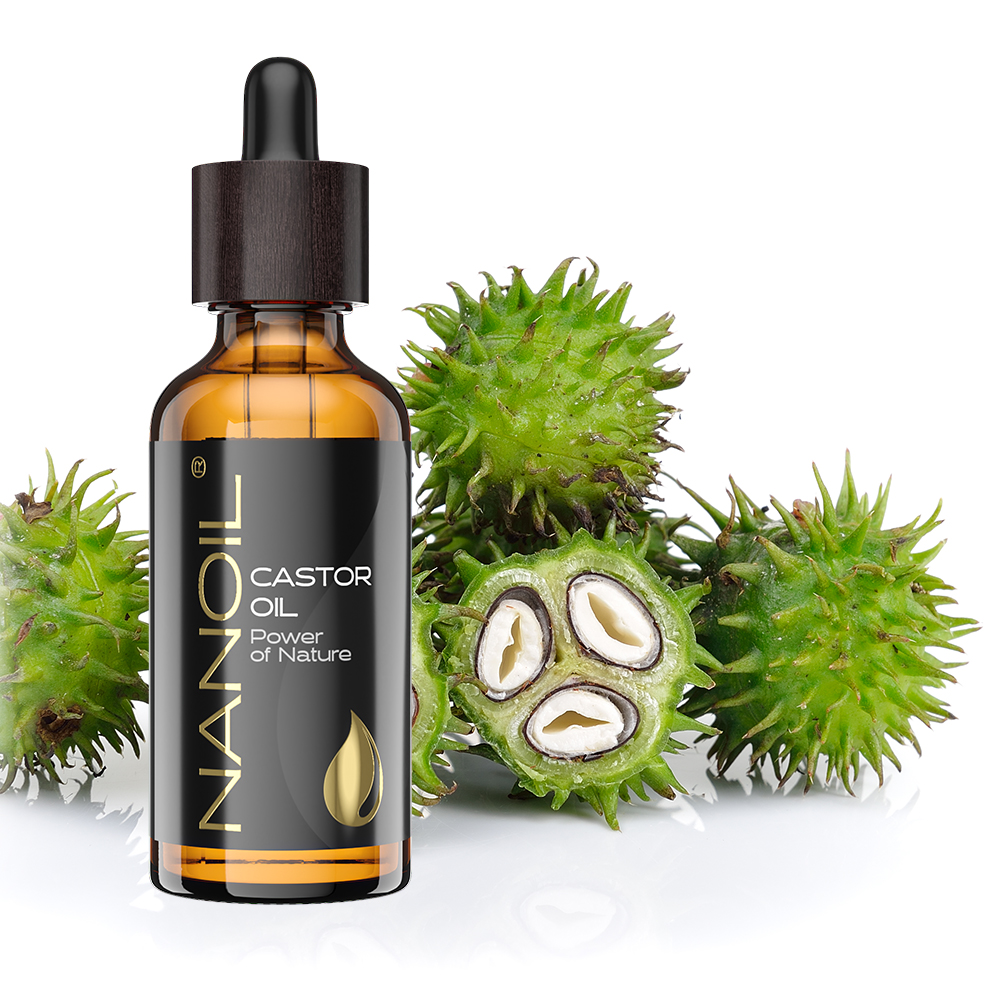 Where to buy it?
You can make an order through the official webpage at www.nanoil.co.uk – add Nanoil Castor Oil to your cart and choose the most convenient delivery method.