4 Brow Mascaras That Will Let You Achieve Spectacular Effects [REVIEWS]
The brow make-up products you used so far have been failing? Are you searching for a real hit that will stay in your make-up bag?
Try one of the brow mascaras that we highly recommend! Specially for you, we round up the best products that will help you style the brows for desired effects.
Forget unwanted gaps and hairs sticking out – get better brows!
4 Best Brow Mascaras
The brow mascara by Nanobrow is a must-have for those who care for their eyebrow hair and want to look as if they just left a beauty parlor. It will take seconds to get rid of gaps, fill them in with natural shade, as well as make the brows appear thicker and more voluminous. Why not treat yourself with a long-wear product and enjoy flawless make-up all day? Without touchups!
The exceptional formula is rich in silica so that Nanobrow Shape Mascara can add softness and smoothness to your brows turning them around! The product coats each hair, not sticking hairs together. The special, precise applicator eases the application so that brow make-up is no longer a nightmare! Nanobrow Shape Mascara delivers 24-hour hold keeping the brow hair safe. It's great on any brows – no matter if you're bothered by unruly hairs or need filling in.
The product was launched in three shades that will help you achieve natural results without the exaggerated look: Light Brown, Brown, Black.
If you're seeking mascara for special tasks and think your brows pose a challenge, then Nanobrow Shape Mascara will become your number-one make-up product fast!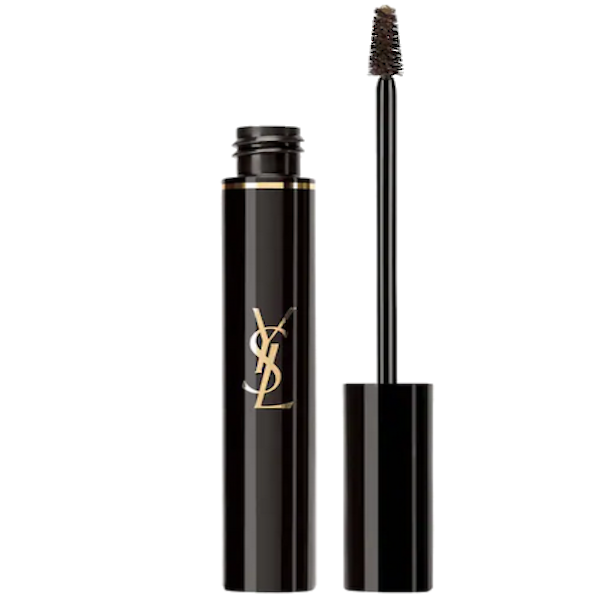 #2 YVES SAINT LAURENT Couture Brow Mascara
Couture Brow Mascara is great for shaping the eyebrows and holding them in place. Every woman will love the gel formula for hold and semi-matte pigments. The cosmetic will ensure desired comfort, long-lasting effects, and intensity that you can build depending on the day and occasion. The delicate glossiness adds dimension and allows a new level in make-up. There are two unique shades: Brun Doré and Blond Cedré. Subtle shading and easy use – that's what Couture Brow Mascara is like!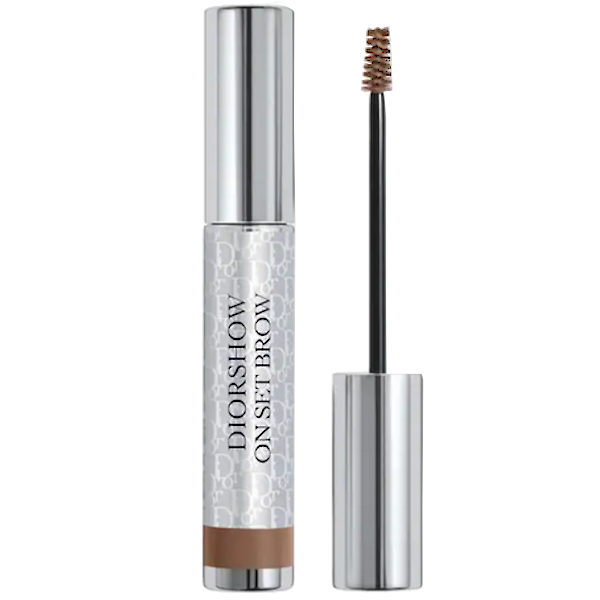 #3 Diorshow On Set Brow
The brow mascara by Dior will give you spectacular brow make-up. The great thing is the formula which is made out of 90 percent of natural ingredients. Your eyebrows will be perfectly defined and won't go unnoticed! The product is waterproof and ensures 24-hour hold. It's been enriched with microfibers which add volume. Your brows won't be stiff or sticky anymore!
It comes in a neutral, versatile shade so you can apply light make-up or create a bolder style for special occasions.
Ready for a fresh, unexaggerated look? Give in to Diorshow On Set Brow!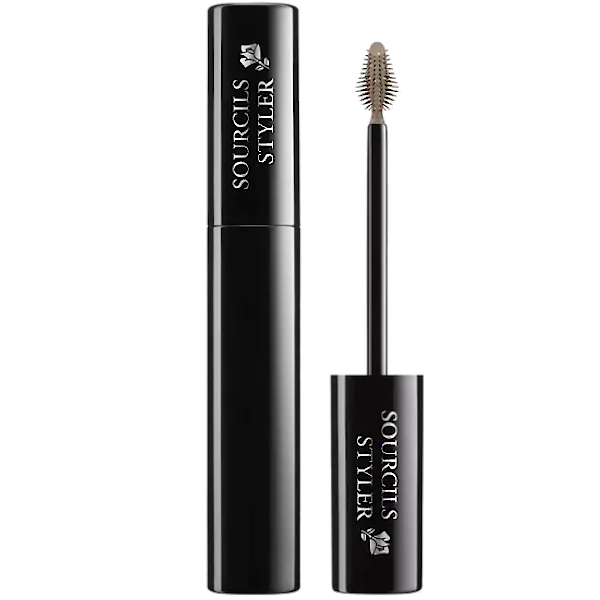 #4 Lancôme Sourcils Styler
Neat brows in a few minutes? With Lancôme Sourcils Styler it is possible! Thanks to the product, you can enjoy maximum thickness and desired volume of brows. The gentle formula will give your eyebrows natural shape and texture. Note: this mascara was used by a celebs' make-up artist, Lisa Eldridge! The product delivers an all-day hold and adds amazing shine. With the comb applicator, the application takes very little time. What's important, you only color the brows, not the skin! The added rose extract will care for brows and nourish them.