Natural hair care. The power of oils in Nanoil products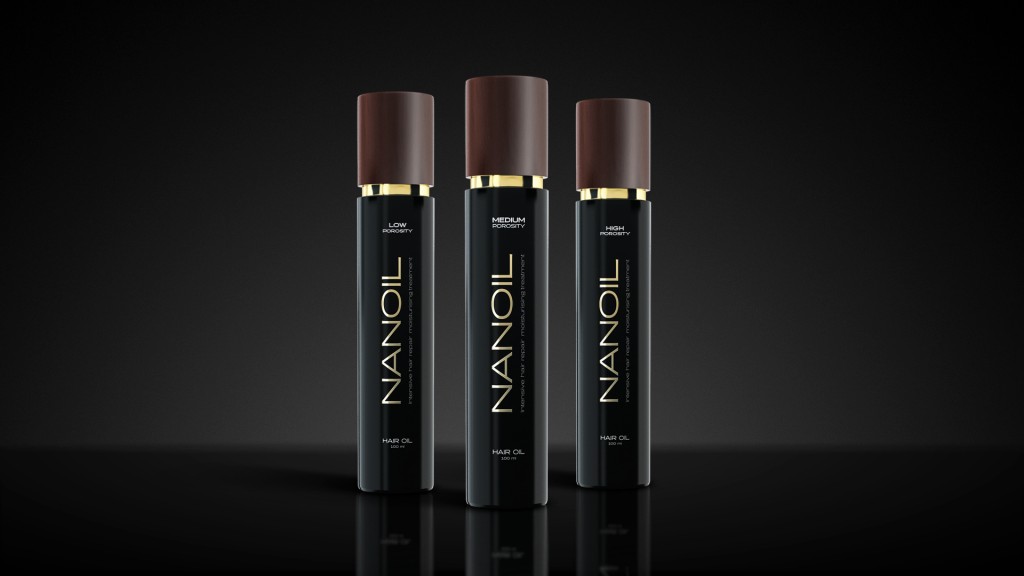 Nanoil hair oils are new on the hair care market. These are not simple oils – they are ideally matched to three types of porosity. Read about three versions of Nanoil hair treatment which are based on natural vegetable oils: for straight hair that is exposed to damage (low porosity); for frizzy and problematic hair (medium porosity); for curly and damaged hair (high porosity). Choose the best one for you!
There has never been such a product before. What is more, there has never been such a manufacturer who would study hair structure in different stages of damage and adapt proper care to hair condition. Nanoil hair oils are the only products that have the ability to fulfil the needs of low, medium and high porosity hair. Their main ingredients are natural oils that contain perfect proportion of essential fatty acids for a given hair type. Key to success – hair oiling according to hair porosity (hair condition).
Nanoil for low porosity hair
What is it made of?
It is a blend of nine natural oils abounding in saturated fatty acids. Nanoil for low porosity hair includes cedar oil (from Siberian pine), coconut oil, argan oil, castor oil, shea butter, maracuja oil, babassu oil, monoi oil (from Tiaré Flower) and cupuacu butter. The composition has been enriched with Kerastim and Baicapil complex (anti hair loss; stimulate hair growth), UV filter, panthenol, vitamins A and E.
How does it work?
Nanoil for low porosity works both inside of hair and on its surface. It controls the functioning of the scalp, evens out pH, prevents excessive sebum secretion, therefore it keeps hair from getting greasy. Nanoil hair oil protects sensitive hair from the damaging action of temperature and sunlight, prevents moisture loss and keeps hair properly hydrated. Moreover, it reinforces natural lipid layer of the scalp and hair. The oil facilitates styling without weighing strands down.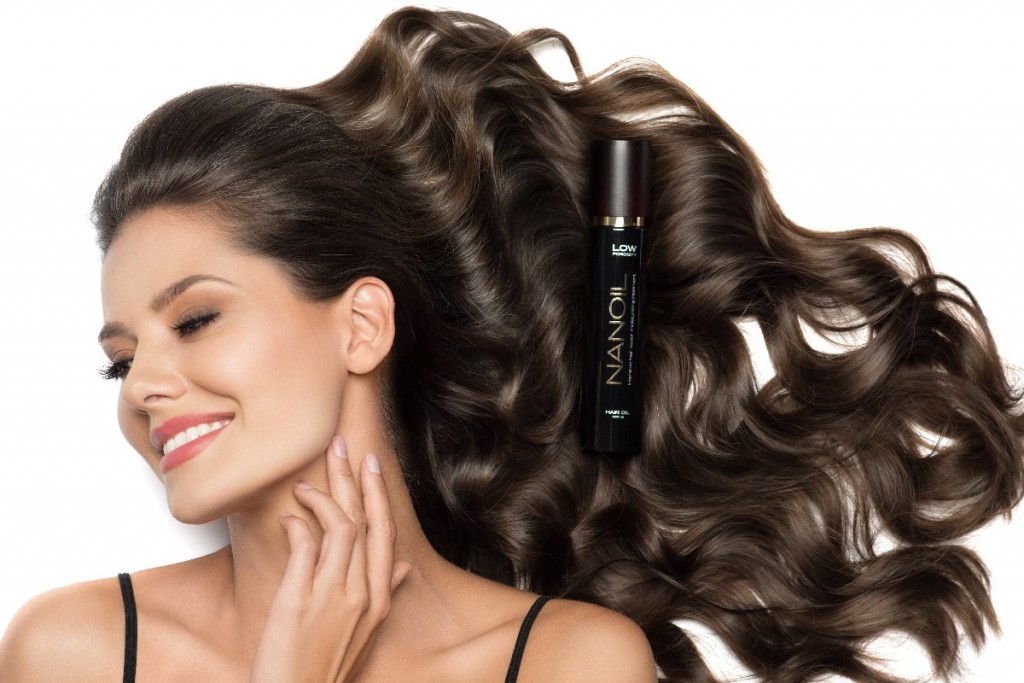 Who is it for?
Nanoil for low porosity hair is an ideal oil for those who struggle with heavy, straight hair which isn't damaged yet difficult to style. It also works for curl-resistant hair. It is an excellent product when hair is permanently exposed to high temperature and sunlight e.g. in equatorial warm countries.
What is it made of?
It is a combination of six best selected oils of large amount of omega-7 and omega-9 monounsaturated acids. Nanoil for medium porosity hair includes macadamia oil, argan oil, marula oil, jojoba oil, maracuja oil and coconut oil. The ingredients are enriched with components that intensify the action – Kerastim (anti-hair loss), Baicapil (for hair growth), UV filter, vitamins A and E.
How does it work?
Both inside and outside of hair. Nanoil for medium porosity hair keeps an optimal level of moisture and improves blood supply in the scalp. As a result, it enhances the absorption of valuable nutrients. The oil strengthens the natural protective barrier, repairs hair bulbs, reacts against brittleness, rebuilds damage and prevents splitting hair ends. Nanoil hair oil restores shine and velvety smoothness, facilitates combing and styling, tames unruly and frizzy strands, provides permanent protection from harmful external factors.
Who is it for?
An innovative Nanoil for medium porosity hair has been created for most women – for the ones who cannot deal with their hairdo. It is a perfect solution for weak hair that tends to get brittle and split, loses its condition and is affected by skin problems e.g. dandruff. Nanoil for medium porosity hair works for frizzy, wavy, hard to tame, falling out and dull hair.
Nanoil for high porosity hair
What is it made of?
It is a complex of six natural oils that contain the majority of omega-3 and omega-6 polyunsaturated fatty acids. The oil is dedicated for damaged hair. Nanoil for high porosity hair consists of sweet almond oil, argan oil, evening primrose oil, avocado oil, maracuja oil and cottonseed oil. The formula is enhanced by two innovative ingredients for hair growth and strength (Kerastim and Baicapil), UV filter, keratin, panthenol, silk, lanoline and vitamin E.
How does it work?
This version provides the most intensive action. It deeply regenerates, reinforces hair and seals hair cuticles. The oil reconstructs damage and delivers non-stop protection from harmful factors. Nanoil for high porosity hair strongly nourishes, brings proper hydration, inhibits loss of moisture and controls processes in the scalp. It reduces frizz, static, dullness, brittleness and split hair ends, and eliminates problems like dandruff. It eliminates greasy roots and dry ends. Nanoil restores bounce, softness and gloss as well as stops hair loss.
Who is it for?
Nanoil for high porosity hair – rescue for stressed, weak, falling out, dehydrated, brittle hair with splitting tips. For example, the product works for people who have worsened the condition of their hair due to numerous hairstyling treatments, regular colouring or heat styling. Nanoil works for "fried" and weighed down strands yet it is also suitable for hair that is naturally highly porous (curly).
HAIR OILS IDEAL FOR EVERYONE
Many women (and men) will surely fall in love with Nanoil hair products. Everyone can find an ideal among the three versions because Nanoil fulfils all needs and solves all problems – when you need delicate support or maximum intensive treatment.
It is an elegant, handy and multifunctional product. You choose the best version for you, use regularly and wait for effects that will appear after a few applications. The product is extremely efficient and easy to use. A comfortable pump of golden colour goes with the blackness of the bottle and wooden cap but it is also very practical and useful.
Free choice of application also guarantees comfortable use. Nanoil hair oils are excellent for wet or dry hair oil treatment, for oiling spray or oiling in a bowl. They can be used in a variety of other ways; you pick a method that is the most convenient for you.