Mascara with a good composition – which ingredients make your eyelashes beautiful?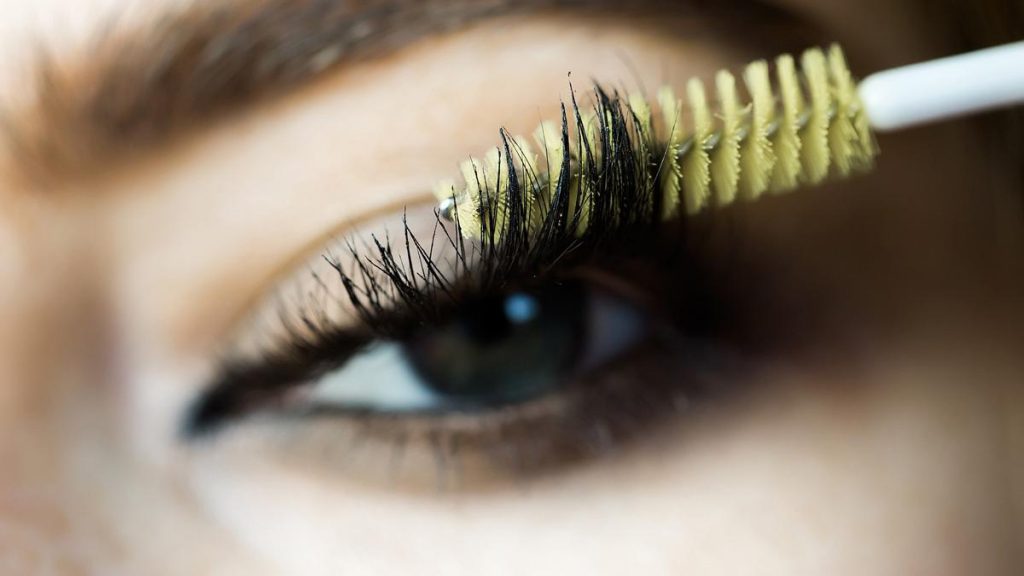 Do you know that most of mascaras weaken and dry eyelashes? Such damaged hairs shine at the tips, become thin and short, grow more slowly and fall out more easily. In such a situation too invasive make-up removal or rubbing of the eyelid are enough to make a small eyelash to fall out. Fortunately, not every mascara deteriorates the condition of our eyelashes to such an extent. It's enough to choose the product wisely and always check its composition. How to buy a good mascara with a perfect composition? What to pay attention to? Which ingredients will take care of your eyelashes best?
Mascara with a good composition – which ingredients to look for?
Here is a list of the most important ingredients that show the most beneficial effects on eyelashes. The more of them your mascara contains, the better, that's why always check the INCI list of a given mascara.
Pro-vitamin B5 (panthenol) – it accelerates healing, reduces inflammation, soothes irritations and allergies, therefore it is a very desirable ingredient in mascaras for sensitive eyes. Pro-vitamin B5 moisturises, strengthens, polishes, smooths, thickens and strengthens their hydrophilic barrier also making the hairs flexible and beautiful.
Vitamin E – it has many beneficial properties: it preserves, prolongs the freshness of the cosmetic without changing its fragrance. Above all, vitamin E is a powerful antioxidant, it delays the ageing process, nourishes, strengthens, protects from external factors, improves hydration and strengthens eyelash roots.
Arginine – an amino acid naturally occurring in our body. It affects the process of keratin synthesis (building blocks of lashes), strongly moisturises, strengthens the hydrolipid barrier and penetrates into the deep layers of the skin – thanks to this, it also makes it easy for other valuable nutritious substances to get directly into the eyelashes.
Lactic acid – it is a natural component of our skin and eyelashes. It is responsible for proper hydration, penetrates deep into the skin where it strongly moisturises and increases the effectiveness of other cosmetics – it prepares the skin for them, has antibacterial properties and prevents inflammation. Lactic acid has a beneficial effects also on hair follicles by stimulating them to work.
Natural oils such as argan, castor oil, jojoba – this is a source of good fatty acids, phytosterols and flavonoids that nourish, regenerate and moisturise. The oils also contain a large dose of vitamins that are necessary for health and good condition of small hairs.
Soy sprout extract – it is a very active substance rich in proteins, sugars, saponins and isoflavones. It has anti-ageing and revitalizing properties and also prevents an excessive eyelash loss, stimulates the hairs to grow and strengthens them directly from the root. The extract improves the hair structure and enhances the protein synthesis.
Wheat germ extract – a valuable source of riboflavin, thiamine, niacin, carotene, tocopherol, minerals (sodium, calcium, potassium, magnesium, phosphorus, sulphur, iron), proteins and amino acids (gluten), sugars and good fats. It contains a very rich set of nutritional and regenerating substances. It has strongly revitalizing properties, improves the appearance and the condition of eyelashes, gives softness, elasticity and gloss.
Wheat germ extract also helps damaged eyelashes: it rebuilds, moisturises and prevents overdrying.
Abyssinian oil – it quickly and easily penetrates the epidermis, which helps to replace lost lipids without leaving a greasy layer.
This oil is something more than just a nutrient. Thanks to its unique composition of fatty acids, it easily disperses pigments, thus improves the quality of coloured cosmetics (including mascaras) and distributes the pigment. What's more, it is absorbed well without causing clogged pores.
Abyssinian oil cares for eyelashes. It makes the hair soft, elastic and full of gloss. It contains the erucic acid that gives it the beneficial properties in hair, nail and skin care. In addition, Abyssinian oil has a good oxidative stability and does not lose its properties when heated.
Cottonseed extract – it has a high concentration of proteins, fatty acids and carbohydrates, therefore it conditions, regenerates and softens the eyelashes and hair. Also, it effectively moisturises deeper parts of the skin, hence it effectively cares for hair follicles. Because of smaller molecular weight of proteins, it delivers them faster to the cortex of the hair, therefore it perfectly rebuilds their structure.
Cotton seed extract is a rich source of flavonoids, tannins, minerals (which include, first of all, phosphorus, magnesium and calcium that are valuable for eyelashes).
Good mascaras usually contain one or two nutrients. The best of them contain more – if you have managed to obtain such a mascara, you can be sure that you have found a cosmetic treasure.