How to take care of hair in winter? Tried and tested methods and good products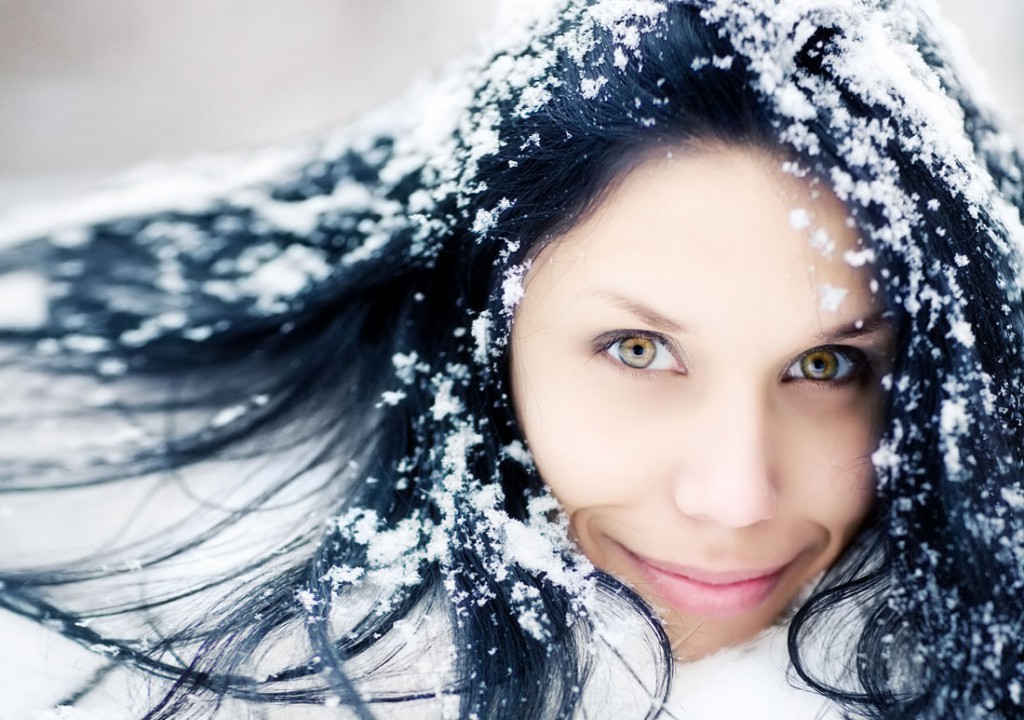 Frosty wind, low temperatures, dry air at home – the most common causes of poorer condition of hair and scalp. Strands get brittle, frizzy and static; hair ends are split; scalp is excessively oily. Check how to take care of hair in winter.
Hair conditioners, masks and oils
Hair needs a large dose of moisture in winter. Therefore, it is a very good idea to use conditioners, masks and oils. Remember to choose products with small amount of proteins, and oils that match your hair porosity. Apply a mask or conditioner for a few hours to provide deep moisture and perfect smoothness. Try out moisturising products and the ones that contain emollients (alcohols, fatty acids, plant butters and oils).
Apply the mask to lengths and ends for more or less 15 minutes. Put on a shower cap or warm towel for better results. Linseed and apple vinegar hair rinse will also bring good effects. Use cold water to wash down both the mask and the rinse – you will close hair cuticles. How to do hair oiling? Rub a large amount of an oil in your hair, leave overnight and wash your hair thoroughly with a mild shampoo in the morning.
Use a mild shampoo
Do you know that in winter your scalp gets oily very quickly whereas your hair stays dry? If you really want your hair to look healthy and pretty, use delicate shampoos and conditioners. Don't cleanse your scalp intensely because sebaceous glands will start to produce a lot of sebum. Choose products free from SLS and other substances causing dryness. However, if you feel that your hair is weighed down with cosmetics, wash it with a strongly purifying shampoo once a week.
Hair also feels cold…
If you don't wear a hat in winter, you make a huge mistake. Low temperatures and harsh wind weaken the condition of your hair and scalp. That is why, wearing a thick and warm hat is so important. Some girls also hide their hair under the scarf and jacket but keep in mind that it may damage your hair ends. If you want to protect your hair from cold, buy a few hats and replace them regularly. Remember to wash them in low temperature and delicate fabric softener.