Flawless makeup on a hot sunny day? Yes, it's possible!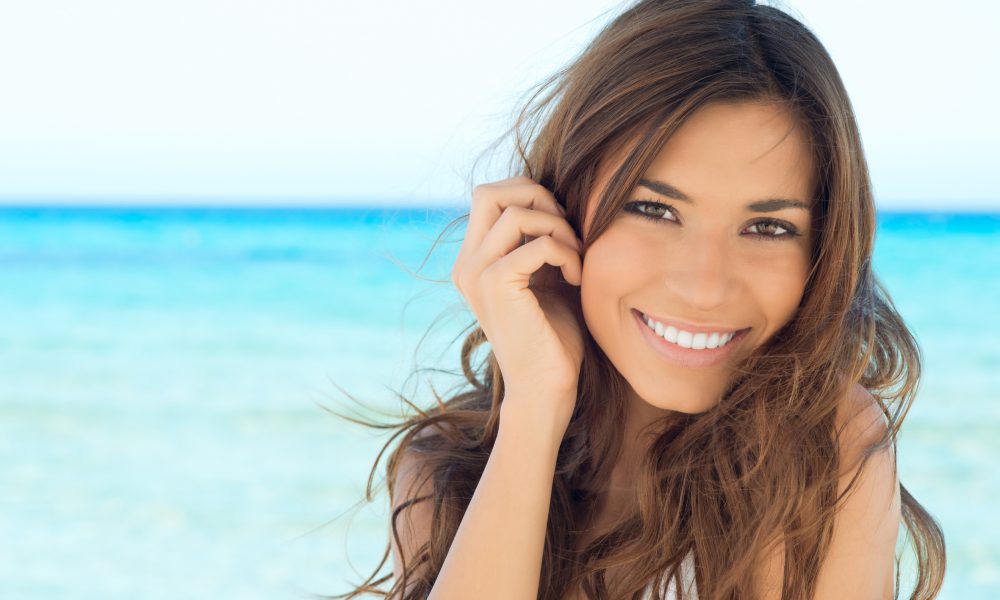 Smudged mascara, faded lip gloss, melted eyeshadows and separated foundation. This is what your makeup looks like on hot sunny days. Unless you know how to deal with it. However, if you don't, then learn a few useful tips on fixing makeup.
First, consistency
Are you about to choose a cosmetic for the summertime? Look for those that have the following properties in their names:
water resistant – such products will survive the greatest heat, your swimming exploits in the pool or swimming in the sea;
gel – cosmetics of this formula are more durable than the heavy and powdery ones, which would flow down the face under the influence of the sun and sweat;
mousse- these products (foundation and eyeshadows) are best for oily and combination skin.
Second, blotting paper
This is a brilliant product that will work not only during hot days, but is also perfect for the care of oily, combination and seborrhoea skin (and always when you need a quick refreshment). Take one package to the gym, on a trip, to work or university and use as often as you need. Just lightly press the sheet of paper to the skin, and it will collect excess sebum and dirt leaving the skin mattified and flawless.
Third, thermal water
Thanks to it, you will refresh your complexion, prevent excessive sweating and avoid separating of the foundation. How to use thermal water? Spray it over your face during the day and allow it to air dry. You can also apply it before doing the makeup to moisturize your complexion. What's more, thermal water provides the skin with nutritious ingredients and restores its natural pH. It will be ideal not only for summer heat, but also as a cosmetic used in air-conditioned rooms.
Fourth, the primer
There is no long-lasting makeup without a proper base. It's a lightweight cosmetic that keeps foundation, powder and eyeshadow on the spot. What's more, it smooths out small wrinkles, evens out skin tone and absorbs excess sebum. Some primers provide the skin with many nutrients, act therapeutically and protect against solar radiation.
Fifth, powder
The transparent powder will help you prolong the durability of makeup, mattify the skin and reduce shine of the complexion. The best choice will be a pressed and waterproof product that will provide the skin with normal function and will protect the makeup from sweat, water and moisture. Transparent powder not only protects the foundation, but also lipstick, eyeshadows and even mascara.