Best false eyelashes – how to choose?
It is a crucial element during various events and celebrations like weddings or New Year's Eve. Sadly, its natural version doesn't always live up to our expectations. That's why, we look for other solutions. We usually go for false eyelashes which are supposed to make our eyes look extraordinary. Which fake eyelashes are the most popular?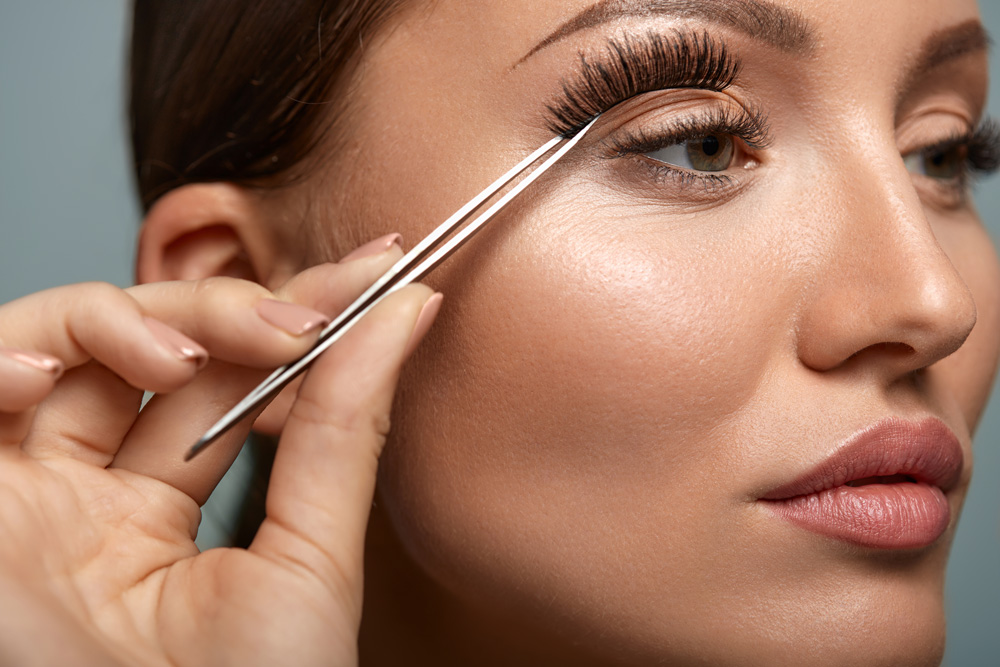 False eyelashes make a very good choice in many situations. No wonder women reach out for falsies. They are quite cheap but if we consider their durability, natural eyelash care is far cheaper. However, false eyelashes provide an immediate effect and you can choose falsies that are suitable for the occasion. It seems like an ideal way for improving one's look. Unfortunately, every method has its downsides. There are lots of safer alternatives to false eyelashes e.g. using an eyelash serum. There are also some more expensive options, including eyelash extensions but they are not very effective. Before summing up, let's take a look at false eyelashes.
TYPES OF FALSE EYELASHES
Various types of false eyelashes offer different: materials, forms, ways of application, shapes and sizes. If a beautician offers every client the same type of false eyelashes, it means she should definitely get some extra training. Be one step ahead of your eyelash stylist and learn about false eyelashes that are commercially available.
False eyelashes/ material
This classification is the most important because it presents the material that false eyelashes are made of. We should choose the material that we like but also consider the susceptibility to allergic reactions. False eyelashes made of animal-derived material are unsuitable for allergy sufferers. Regrettably, even synthetic false eyelashes can cause irritation, which is the bad side of false eyelashes.
Silk – quite delicate, shiny, non-deforming (cause allergic reaction!)
Synthetic – poor elasticity, very artificial
Mink – most delicate, lightweight, natural-looking (cause allergic reaction!)
Mixed – for example combination of synthetic eyelashes with some silk (may cause allergic reaction!)
False eyelashes/ application method
This division has a big influence on the price of false eyelashes. It refers to the method of putting on false eyelashes. Some methods allow you to apply false eyelashes yourself whereas there are the ones that require an aesthetician's help.
Strip eyelashes – stiff, poor elasticity and durability (at home)
Semi permanent eyelashes – quite natural-looking, pretty long-lasting, expensive (beautician)
2D, 3D lashes – longer lasting, very expensive, gives various possibilities (beautician)
False eyelashes/ length and thickness
It is true that we can create different looks with false eyelashes. We owe it especially to a wide range of sizes. We can choose the length and thickness that will deliver desirable effects. Bear in mind that our natural eyelashes can be extended by up to 30-50%. Longer false eyelashes can be too overburdening and offer poor durability.
Length of eyelashes – more or less 8-16 mm; the shortest in the inner corners of the eyes, the longest in the outer corners; false eyelashes have different lengths for natural effect.
Thickness of false eyelashes – one eyelash – 0,15-0,30 mm; the thickest ones are used to add some volume.
False eyelashes/ shape
Few women know that there are different types of curls in false eyelashes. If our natural eyelashes are straight and we go for putting on false eyelashes of strong curl – the effect will be comical and very unnatural. The profile of a fake eyelash should match the profile of your natural eyelash, which is hard to find.
J – most natural-looking curl
B – eyelash curler effect
C – eyelash perm effect
D – most dramatic curl, for special occasions
IS PUTTING ON FALSE EYELASHES WORTHWHILE?
Many women believe IT ISN'T!
Four categories and each offers at least several possibilities, which means there are lots of combinations for perfect eyes. But it starts getting more difficult when we have to choose the type of material, curl, size… We can get lost easily and consequently fail to get the effect that we have aimed for. Even if we want to look natural, an unskilled beautician can treat us to an exaggerated effect for a really large amount of money.
False eyelashes have many bad sides that we should remember about. If you are looking for an ideal way of defining your eyelashes, maybe you should go for longer lasting methods. Strip eyelashes are non-refillable whereas other eyelash extensions methods provide you with effects that disappear after a few weeks or even sooner. The risk of unnatural look or eyelashes falling off during the day is too big. Taking care of your natural eyelashes and eyebrows is a far better idea.
Is an eyelash serum a good alternative to false eyelashes?
Studies show: IT IS!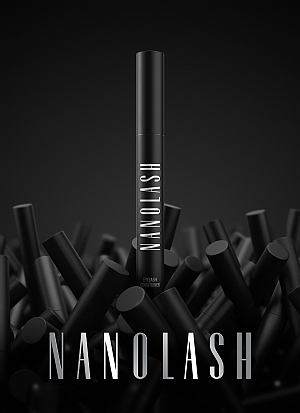 When we choose to condition our natural eyelashes, we don't need to worry about the exaggerated effect. Good quality serum (e.g. Nanolash eyelash and eyebrow serum) enhances our assets. Human eyelashes have length determined by our genes which perfectly matches our face. Sadly, they are damaged due to: lack of care, overburdening glues and false eyelashes, diseases, strong mascaras and make-up removers. Thanks to natural and effective ingredients, the serum will provide your natural eyelashes with complex care. Contrary to eyelash extensions, eyelash serums never cause mechanical damage. Nanolash eyelash and eyebrow serum strengthens, repairs and protects the hairs around your eyes.
You don't need much time or money to use eyelash serums, which is a great advantage. False eyelashes are expensive whereas you can enjoy long and beautiful natural eyelashes with a bit of patience and regularity. The cost is much cheaper than eyelash extensions (for example, Nanolash serum costs less than a good mascara and it lasts six months). You can do the treatment at home. You apply the serum to the lash line after evening make-up removal. The effects can be noticed after a few weeks of treatment but it is worthwhile – they last even after finishing the treatment. If you have a chance of getting beautiful eyelashes in a cheaper and more effective way, why not try it out?