4 Times Stronger Hair Bulbs. How to Do It?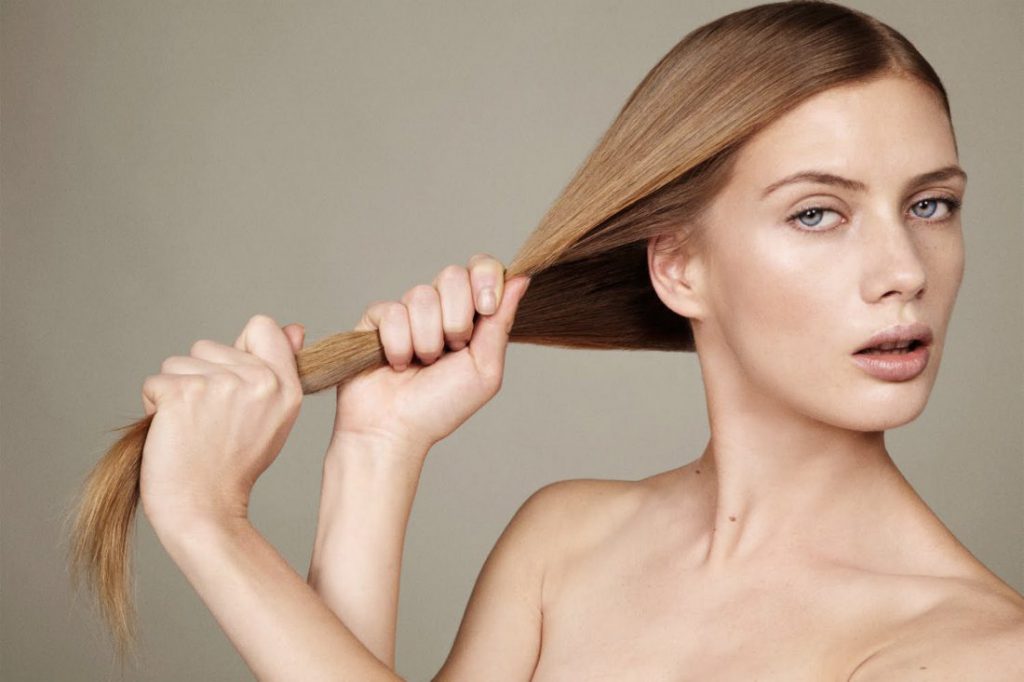 Weak, fine, thinning and extremely slow-growing hair – the effect of deteriorated hair bulbs. That is why an effective hair care routine must aim at finding the source of the problem. How to reinforce hair bulbs? Here are 4 natural home methods.
The condition of our hair largely depends on our hair care. If we do not treat it seriously, our hairdos pay us back with a poor appearance and condition. Obviously, weather conditions, diet and lifestyle also affect the hair. However, we can protect our hair if we start supporting the heart of hair. How can you improve the health of hair bulbs?
Scalp massage – an everyday activation of hair bulbs
A gentle and proper scalp massage is a basic technique that strengthens hair bulbs and stimulates them to work more effectively. It considerably increases blood flow to the scalp so hair follicles receive lots of essential nutrients. The massage also works in an indirect way because it reduces stress – one of the causes of thinning. Use this simple technique – e.g. every time you wash hair – to enjoy better nourished, healthier, stronger and quick-growing hair.
Onion – a Parisian method for strong bulbs
Freshly squeezed onion juice is the best anti-hair loss product. Sounds surprising? Already in ancient times, people knew that onion is the source of important elements – sulphur, zinc and silicon. These minerals are essential for strong hair so even Parisian women like to rub the onion juice into the scalp and enrich their diet with onions. The onion elixir for hair growth is very easy to make. Blend one onion and squeeze it through gauze bandage. Rub the juice in the scalp more or less 10 minutes before hair wash.
Rosemary – a herbal growth stimulating rinse
The properties of herbal infusions have been known for ages. Today, we also use them to keep hair healthy. Nettle, horsetail and burdock root are among strengthening herbs. Although rosemary is often omitted, it is extremely helpful in the fight for thick hairdos. It improves the blood circulation in the scalp, therefore it is recommended as a hair growth treatment. Rosemary effectively reinforces hair bulbs, reduces dandruff, prevents thinning and even deepens dark hair shades.
Black radish – for circulation & invigoration
Black radish is the source of valuable nutrients for hair – potassium, calcium, group B vitamins, vitamin C, manganese. Due to such a composition, it is also a great solution for stronger hair bulbs. Black radish scalp lotion (used 20-30 minutes before hair wash) increases blood flow to the scalp. As a result, your hair is healthier, stronger, voluminous and less thinning. Interestingly, black radish is able to keep hair from greying because it defines its natural colour.